More than half of Americans either own or work for a small business, so what better way to celebrate Small Business Week than highlight the local artisans we've found on Handmade at Amazon.
Seattle family makes handmade toys
Work and play blend seamlessly in this Seattle home that doubles as a toy factory. And David Minnery loves it when people ask what he does for a living:
"I usually I just say I make toys and because there's no other better way to say it and I'm sure in their minds they're kind of going to a place like Saint Nick's workshop," he explained.
"Yeah people always make that joke," added his wife Adrienne.
Adrienne and David Minnery started making toys in 2010 after David was laid off from his landscape architect job.
"They took off, we sold out." David said. "We were all the sudden crazy busy for four weeks and shut down shop and thought this is our new business!"
David's woodworking skills -- and Adrienne's experience as a teacher -- combined to create these naturally playful pieces.
They named their company Manzanita Kids. The four seeds in the apple in the logo are the four members of this family affair: Adrienne does all of the design work. David traces her designs onto wood, and uses a shop in the basement to cut, carve and craft wood into toys. Then their kids, Thomas and Isabel, along with some friends, run the testing department.
All of the baby rattles, puzzles and modular blocks are hand crafted from local, sustainable hardwoods.
The rattles get a coat of beeswax and jojoba -- a finish that's baby-safe, and beautiful.
"It really makes it pop. It's always a bit of a surprise, it's a nice little reward at the end," explained David as he waxed the toys at his dining room table.
These toys don't always end up in the hands of kids: sometimes adults buy them for decorating homes or nurseries, or the puzzles end up on coffee tables.
They sell these timeless toys that please both adults and kids in a high-tech marketplace: Handmade at Amazon.
"It's helped us just for their customer base," said Adrienne.
It's a perfect fit for this cottage industry that's in an actual cottage.
"And with the Handmade marketplace, we kind of have our own little niche. We have a place to shine," explained David. "It's been incredibly rewarding."
Mother-daughter duo create vintage-inspired accessories in Seattle
Feathers, crystals, netting and silk ribbons -- they're just a few of the romantic materials Deanna DiBene and her daughter Colette Penketh use to create beautiful, handcrafted hairpieces and hats.
The mother-daughter team say their Gatsby-style pieces are an homage to the the golden era of Hollywood, which they grew to love through watching classic movies. While they do pay attention to what's currently trending, they try not to let that dictate their designs.
"If we don't find it beautiful and something we'd want to wear ourselves then, we're not going to make something purely because that's what selling," said Colette. "Everything we put out is something we truly love and stand behind and represents us and our view of what's pretty at the moment."
Many of their hats and hair pieces end up in the hands of brides who want to complete their wedding day look with a unique accessory.
"There's nothing more rewarding when you love what you do for someone else to want your work to be a part of one of the most special days of their lives," said Penketh.
While she jokes that Deanna only had a daughter to have the perfect business partner, Collete says she truly loves their craft.
"I've done this my whole life," she said. "When I was like three I'd be sitting on her cutting table and stitching together little scraps of fabric and playing with things."
The pair says the time needed to complete each piece varies, depending on it's complexity. However, most take at least an hour. Deanna says it's the kind of work that requires a lot of passion and patience, but through the years that she's run her business, Deanna DiBene Millinery, her drive for creating hasn't slowed. However, the way the pieces are sold, has evolved. About a year ago, they partnered with Handmade at Amazon. The collaboration has helped the business grow. The brand now reaches customers around the world.
"We know the people at Amazon know how to run a search engine, they know how to put our work out there and the best way for customers to find it," said Colette.
But the pair says one of the biggest benefits, is they can spend more time focusing on what they love, and what they're good at.
"We want to make beautiful things that we love and we want them to be loved by other people. and having the outreach that Handmade at Amazon does helps us achieve that."
Going old school in a digital world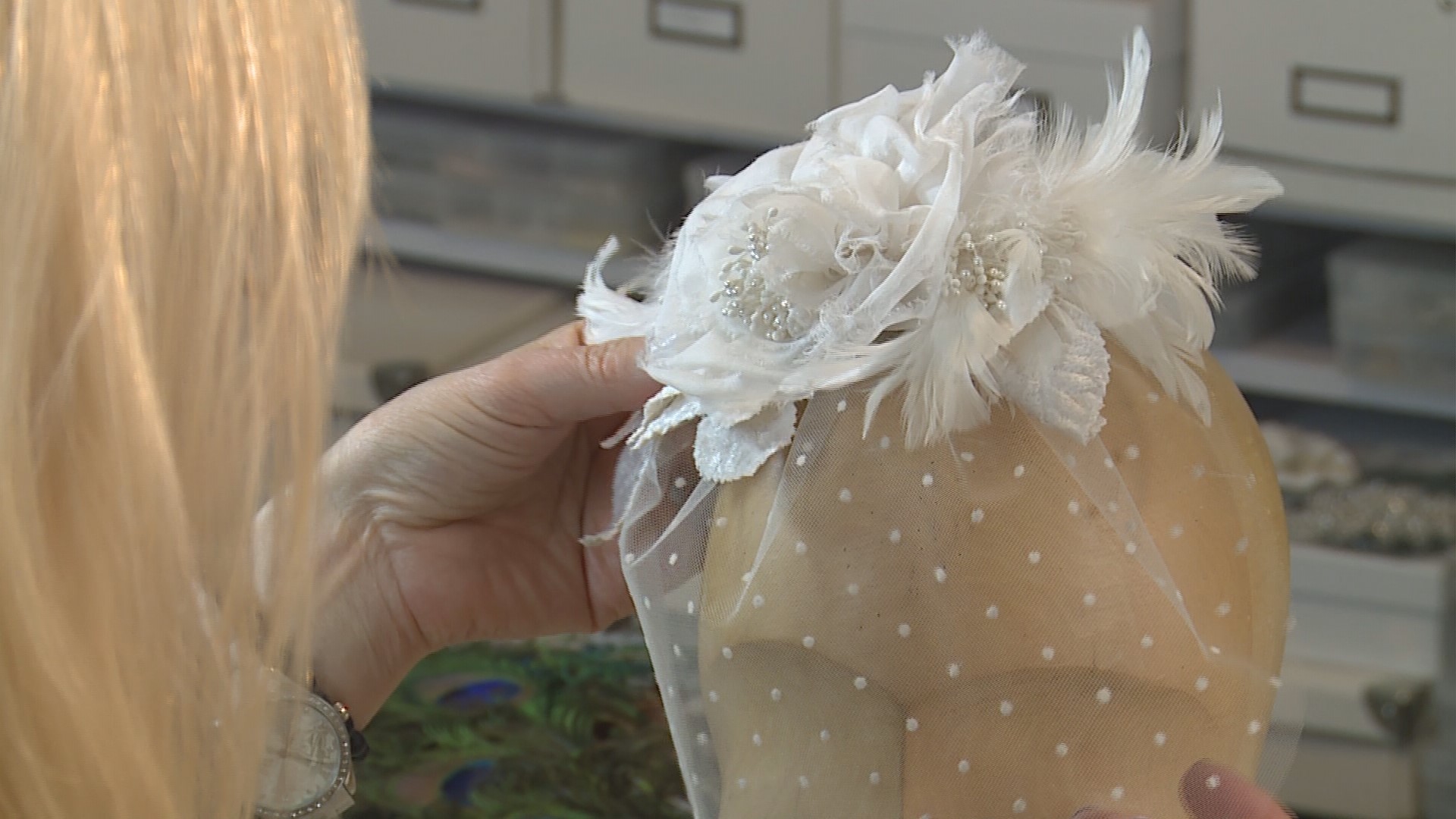 It is called the printer's itch and Kirkland native Sean Brown knows it well. It's a compulsion for perfection that keeps his hand fed, heavy duty Heidelberg presses churning. Brown caught the itch in a Utah printing shop, and brought it back home with him.
"This was just really appealing to me," says Brown. "Everything! From the paper types to the smell of the ink. Everything from start to finish being done by hand."
Since 2011, Sean and his team at Pike Street Press have taken on the digital world by going old school. Printing up everything from custom made, embossed wedding invitations to an original line of greeting cards.
All printed up on fifty year old presses.
"The hand-written note is coming back," says Brown. "People are moving towards that to give a special touch to those they care about."
It may seem like a niche market, but Brown says for the past two years, customers have been finding him on the web, in the Handmade at Amazon marketplace.
"Handmade at Amazon has been great for us," says Brown. "We've been able to reach customers across the country that we wouldn't normally be able to reach."
The more orders keep coming in, the more the presses keep churning. Just the kind of sound that helps Sean scratch the printer's itch.
Seattle brothers sell handcrafted, durable kitchenware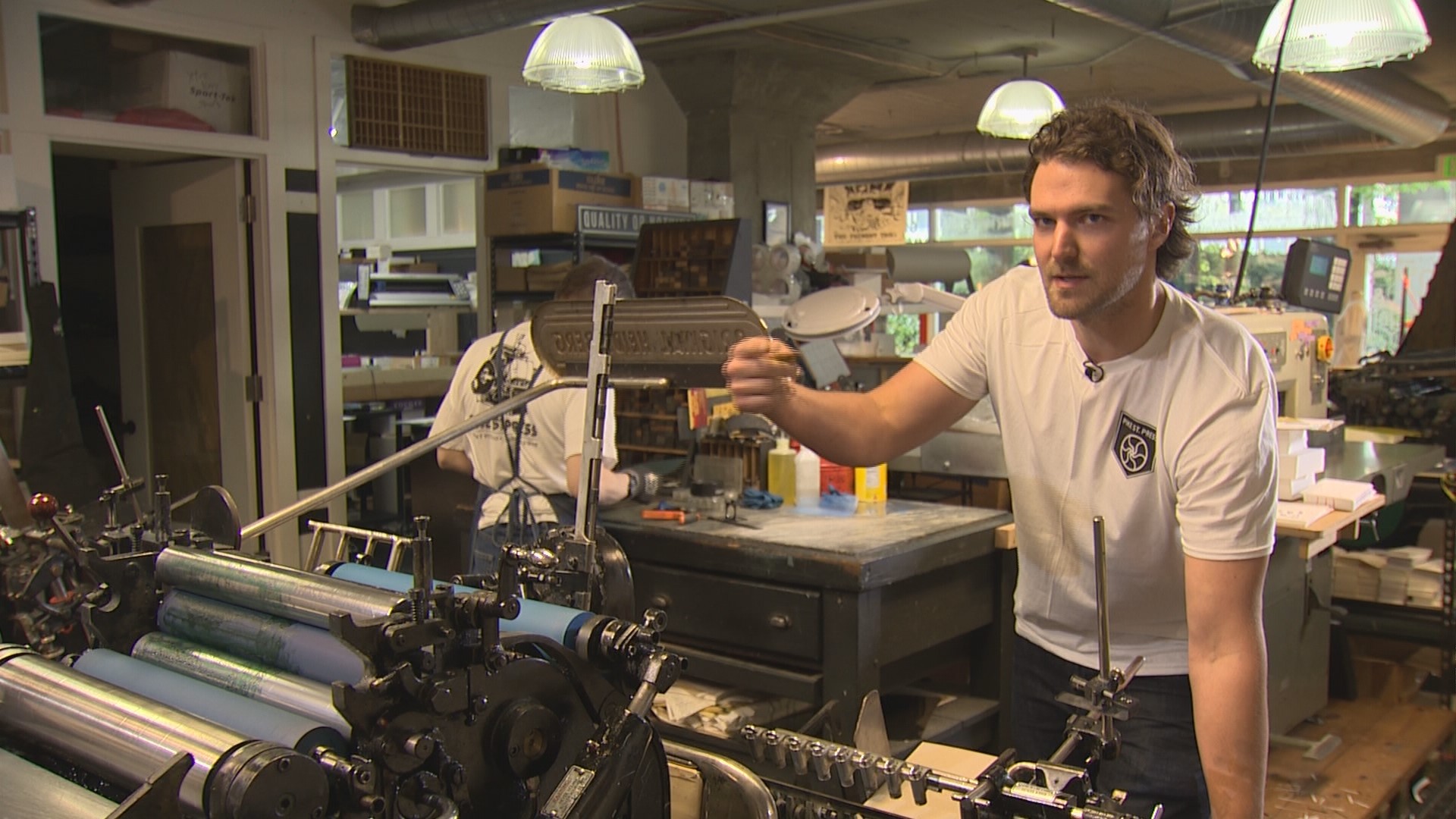 The manliest apron money can buy is made in a family-run Seattle shop.
Founded by brothers Ryan and Michael Barrie, Hardmill sells durable and rugged kitchenware, including aprons, tote bags and knife rolls. Hardmill creations are on display at the Starbucks Reserve Roastery. They're also wrapped around Seattle's top chefs and hang in a trendy Pioneer Square shop.
But the one endorsement that really catapulted this small business was the thumbs up from a much larger one: Amazon.
Handmade at Amazon to be exact.
"What it's really helped us do is as we grow our inventory, we're able to send it into Amazon to be fufilled, so we're able to focus our time on other things such as designing new product," said Michael, the COO of Hardmill.
Ryan, the CEO of Hardmill, said Handmade at Amazon is a great fit for their business.
"It still communicated to our customers that we do make a handcrafted product, and we're able to maintain that personal touch with them," Ryan said.
The knife roll is the most popular Hardmill item sold on Handmade at Amazon, quickly becoming the gold standard for chefs.
"It's one of our favorite things about doing this," said Ryan, the CEO of Hardmill. "We get to work with our favorite restaurants and business owners."
Ryan used to work in a restaurant in college, which helped him realize his love for cooking. He had the idea of making aprons when was looking for a sturdy apron to wear at home but couldn't find what he was looking for. Ryan brought this idea to his brother, Michael. They teamed up and founded Hardmill four years ago. Now, they're both full-time with the business and employ five workers at their U-District shop.
"One of the things I'm most proud of is we started in a bedroom, from that to garage, to an old workshop we were in, and now we're here, it's just fun looking back and seeing how it's grown,"
Ryan said.
Jewelry inspired by Mother Nature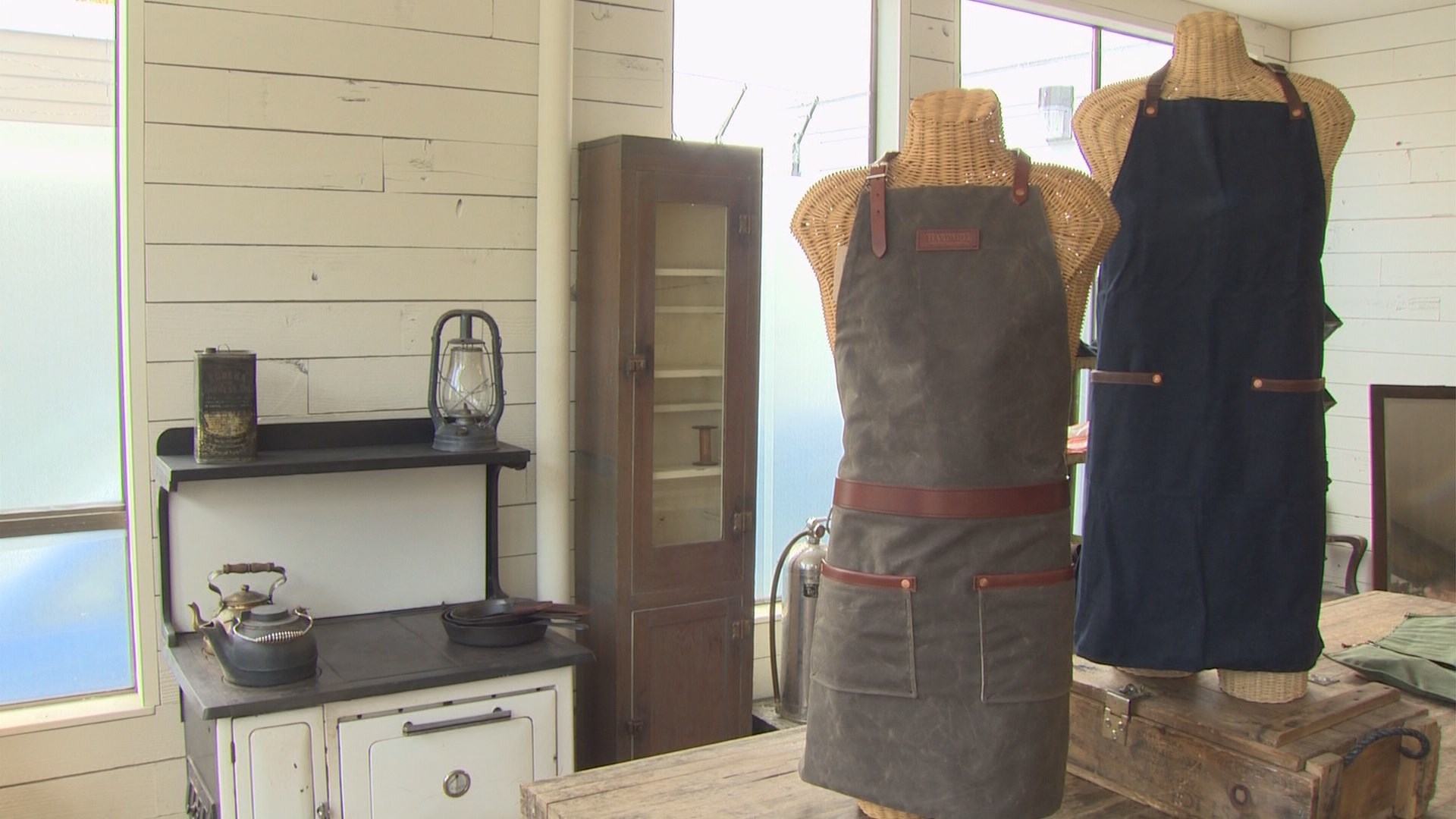 Sarah Hood never set out to be a jewelry maker. But love had other ideas.
"My journey into jewelry started the way so many great journey start, I followed a boy that I was in love with," said Sarah. "He signed up for beginning jewelry and I wanted to be everywhere he was so I signed up too."
The relationship didn't work out, but the class changed her life.
"I've just always been fascinated with this tiny little world and jewelry is just a tiny world," said Hood.
Hood created her own company, Sarah Hood Jewelry, and says her work is influenced by many things, but Mother Nature plays the biggest part.
"I really love the idea of bringing some of the outside world onto our bodies," Hood said. "That's the beautiful thing about metal and about jewelry is that it translates these really delicate almost ephemeral material like a leaf or a twig into something hard and permanent."
One of the ways Hood gets her work out to the masses is through Handmade at Amazon.
"They have opened my business to customers that might not have normally found me. Which is so fun," said Hood. "I do a pretty good online business already, but Amazon Handmade has just expanded that even more."
Each creation she makes is very personal to her, but she wouldn't want it any other way.
"That's part of what I love about doing what I do is that it's so personal," said Hood. "Not only is there this really direct personal connection I have with the metal and the materials when I'm making some things, I'm making something that goes on someone's body. And that's kind of as personal as it gets."
You can find all of these business' products available on Handmade at Amazon.
Handmade at Amazon
www.amazon.com/handmade