At the corner of Carleton and Warsaw in Georgetown, Allan Phillips knows just about everyone who rings the bell. The Carleton Avenue Grocery is the oldest grocery store in Seattle, open since 1911.
It is one of the smallest stores around, yet easy to get lost in. Built as an Inn in 1904, the original wood floors are more than a century old. Soda pop comes primarily in glass, which you can enjoy by using the same bottle opener that's been next to the door for.. nobody knows how long.
"Yes, I live upstairs." said Allan, the owner of Carleton Avenue Grocery. He bought the place not only for himself, but for Georgetown.
"We took over this little grocery store that had been operating for years because the neighborhood, you know, needed it."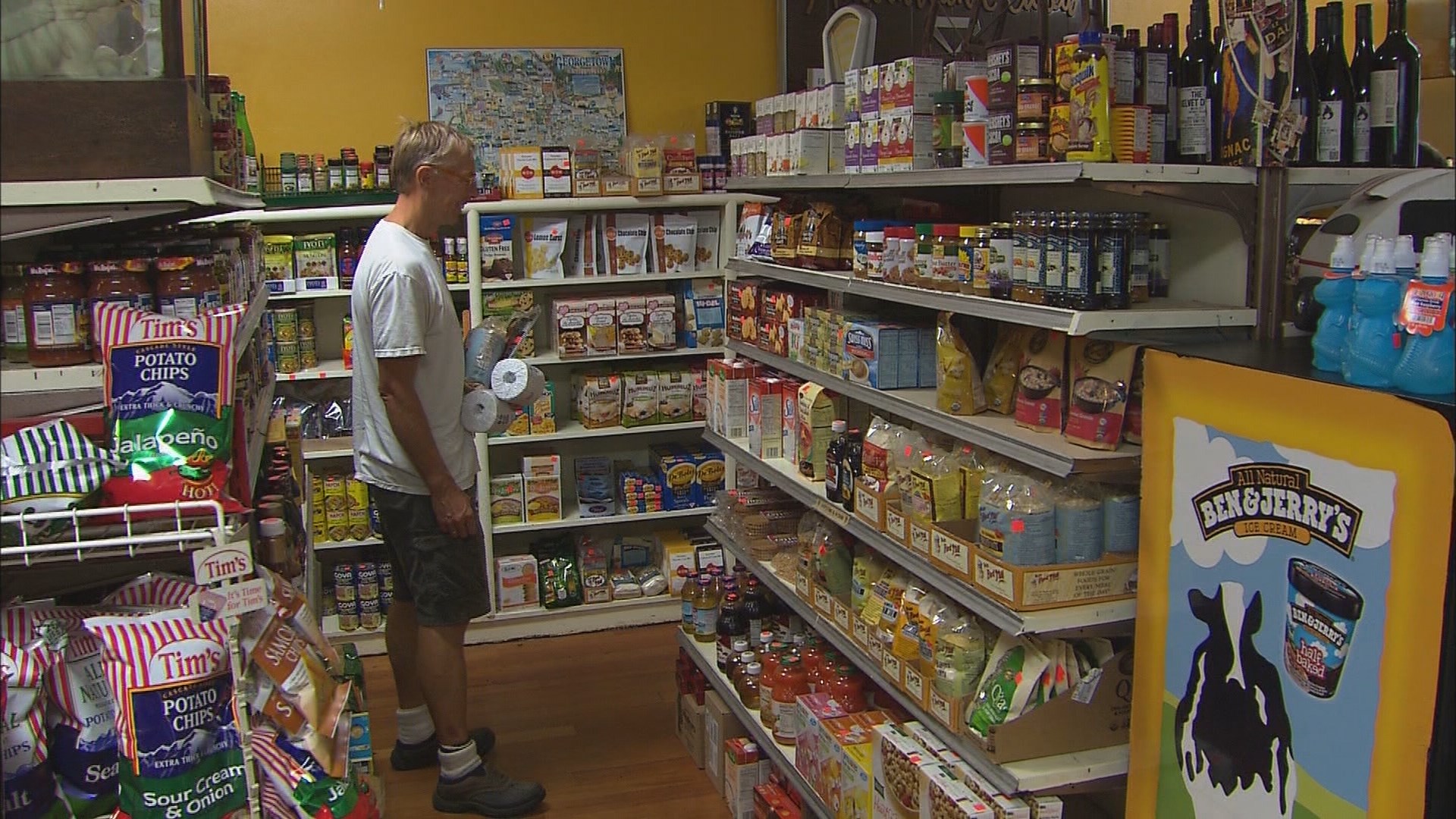 While most stores brag about their 30 and 40 aisles, there are only three aisles in this grocery store.
"Oh, I think it's huge for the community. I mean, it's a place where you can come and meet someone who, you know, knows the area, knows the people around here. It's extremely friendly, you meet your other neighbors, coming down here, you know." said a customer.
Carleton Avenue Grocery is open 7 days a week.
(206) 763-3708
6601 Carleton Ave S.
Seattle, WA
Evening is your guide to Seattle and the Pacific Northwest. Watch it weeknights at 7:30 on KING 5 TV or streaming live on KING5.com. Connect with Evening via Facebook, Twitter, Instagram or email: eveningtips@king5.com.