It's a unique fusion, but one that dreams are made of. Seattle Chef Vuong Loc's newest restaurant, China Pie, brings pizza and dumplings together for a delightful dining experience.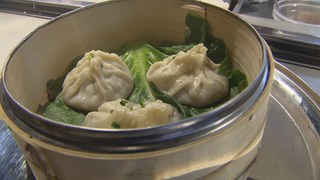 Located in Fremont next door to Vuong Loc's French inspired restaurant, Pomerol, China Pie features a few traditional pizza pies like Pepperoni and Margarita, all finished in a wood-fired oven. But the stand outs include the Uncle Sau, which is topped with caramel fish sauce pork, cilantro pesto, jalapeno, fresh mozzarella, and grana. China Pie's breakfast pizza, the Big A, is another favorite. The pie is topped with house made Italian sausage and bacon, farm egg, fresh mozzarella and tomato. Dumpling dishes range from Chicken Pho Soup to Ground Pork and Shrimp.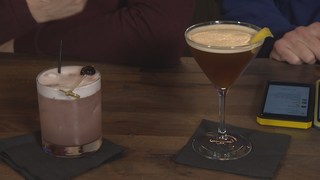 The bar serves up specialty cocktails, mixed with local liquor including Whiskey from Fremont's Mischief Distillery.
Hours:
Sun. through Thurs.: 5 p.m. to 10 p.m.
Friday and Saturday: 5 p.m. to 11 p.m.
Location:
125 North 36th St, Seattle, WA 98103
Evening is your guide to Seattle and the Pacific Northwest. Watch it weeknights at 7:30 on KING 5 TV or streaming live on KING5.com. Connect with Evening via Facebook, Twitter, Instagram or email: eveningtips@king5.com.