Given Seattle's substantial Scandinavian community, finding tasty treats from the homeland is a piece of cake.
But if you haven't tried the kransekake or kringle from Byen Bakeri — you're missing out.
"Once you've tried scratch, you'll never go back. That's our motto. Everything we prepare here is made from scratch," said co-owner Michelle Morck.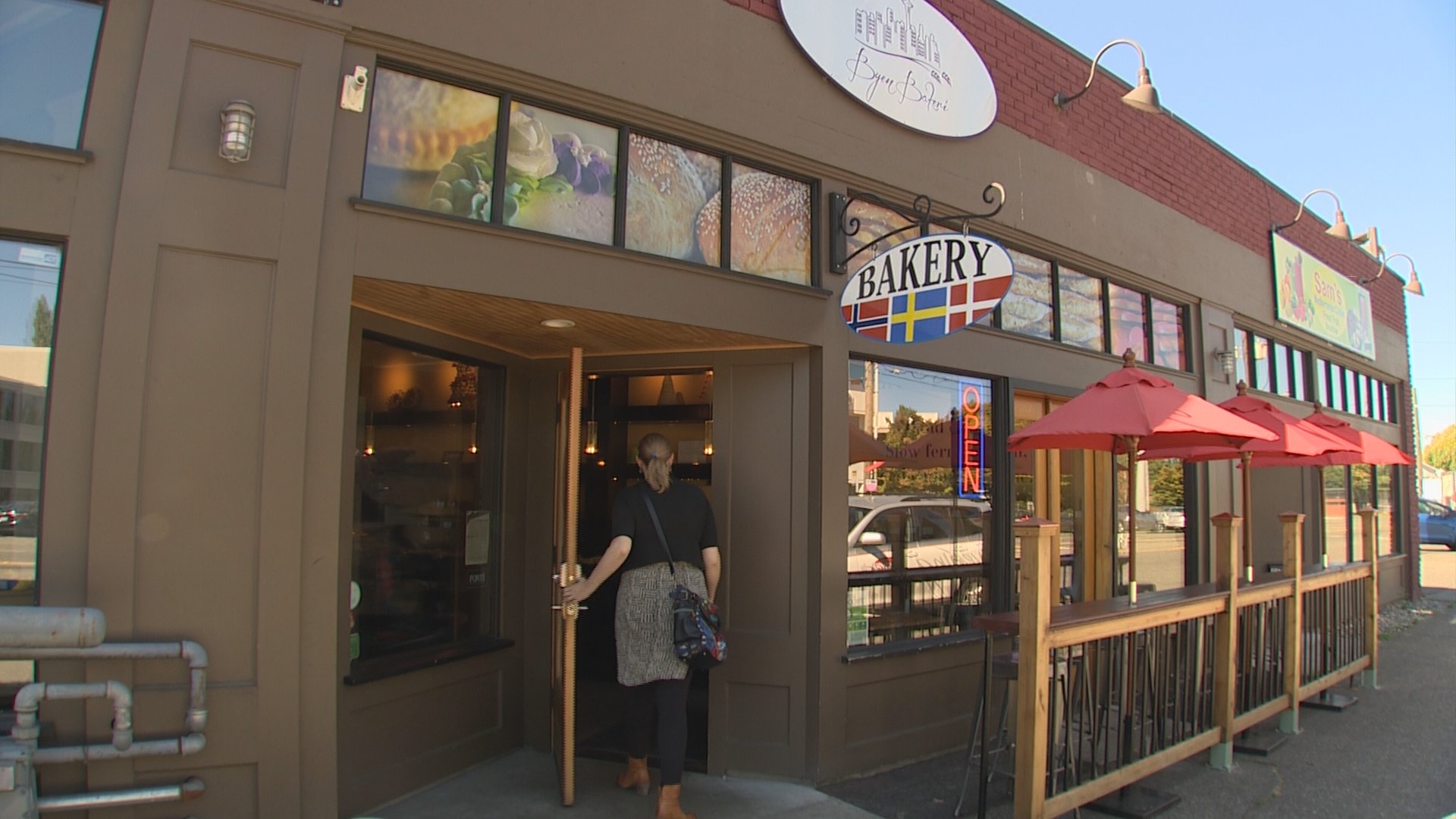 This neighborhood bakery in North Queen Anne serves up the best from Norway, Sweden, Finland and Denmark — and has a very loyal following.
"I probably come here four days a week, three days a week. Stop by, get a fresh pastry in the morning," said Jerry Sankey, a longtime customer.
Owner Brian Morck started baking when he was 15 years old and has worked in just about every facet of the industry. Mixing his Norwegian heritage with formal training, Brian puts his own twist on traditional fare.
Brian runs Byen Bakeri with his wife Michelle. While his passion is baking, hers is connecting with customers.
The shop has a quote on the wall reading, "People won't remember what you said, they won't remember what you did, but they'll remember how you made them feel."
That's an important message for Michelle.
"We want the customer to have that exceptional customer experience," she said. That's something we don't think is really prevalent in today's world. So that's something that's really important to us."
That passion is shared by the staff, including Connie Sandstrom, the bakery's bread steward.
"What's so wonderful about this place is the community that happens when people eat these beautiful ingredients," Connie said.
So whether it's a Finnish rye meant for sharing or a twice-baked almond croissant, you can feel and taste the love.
"So far, we've been successful at it. We're just going to keep doing the things we do well and hope that we can continue to grow," Michelle said.
Byen Bakery
15 Nickerson St.
Seattle, WA 98109
(206) 218-1000


Evening is your guide to Seattle and the Pacific Northwest. Watch it weeknights at 7:30 on KING 5 TV or streaming live on KING5.com. Connect with Evening via Facebook, Twitter, Instagram or email: eveningtips@king5.com.