On your next day trip to Mt. Rainier, meet the quirkiest shop owners in Western Washington.
In the shadow of a giant mountain, a giant of comedy is plying his trade.
At Alpine Gallery and Gifts, Jim Brand and his wife, Sandra, have been selling artwork and oddities, firewood and fun for more than three decades.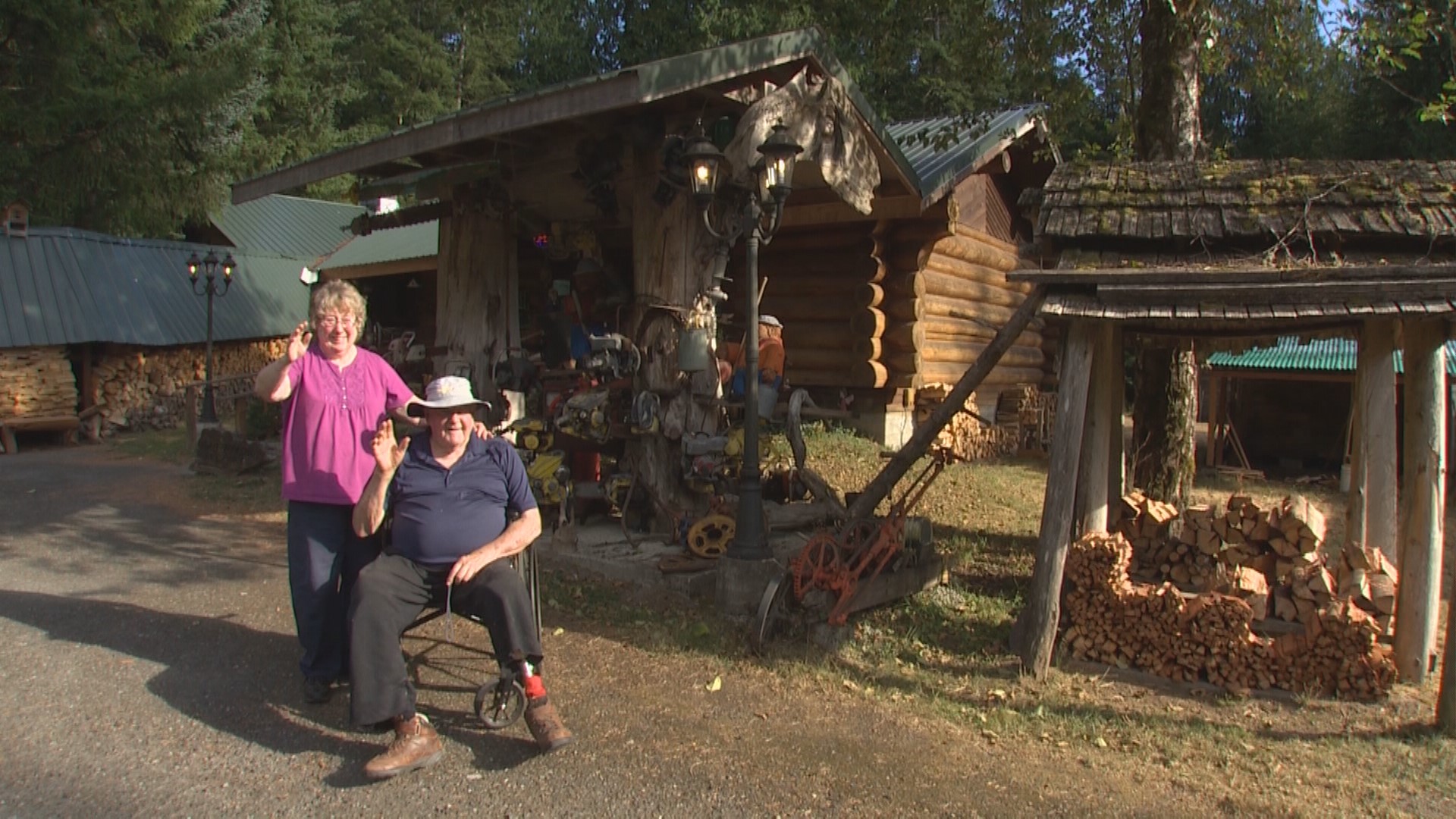 "People stopped in here 30 years ago, and they'll stop and see what the new bulls--- is," owner Jim Brand said.
Jim and Sandra are the original do-it-yourselfers.
"Yeah, we built this old house 31 years ago," Jim said.
They've created many of the items that they sell, and a lot of the merchandise comes from Jim's twisted sense of humor.
Sandra's creations on canvas, spoons and even saw blades capture the spirit of her mountain home.
"It's beauty, the fresh air," said Sandra.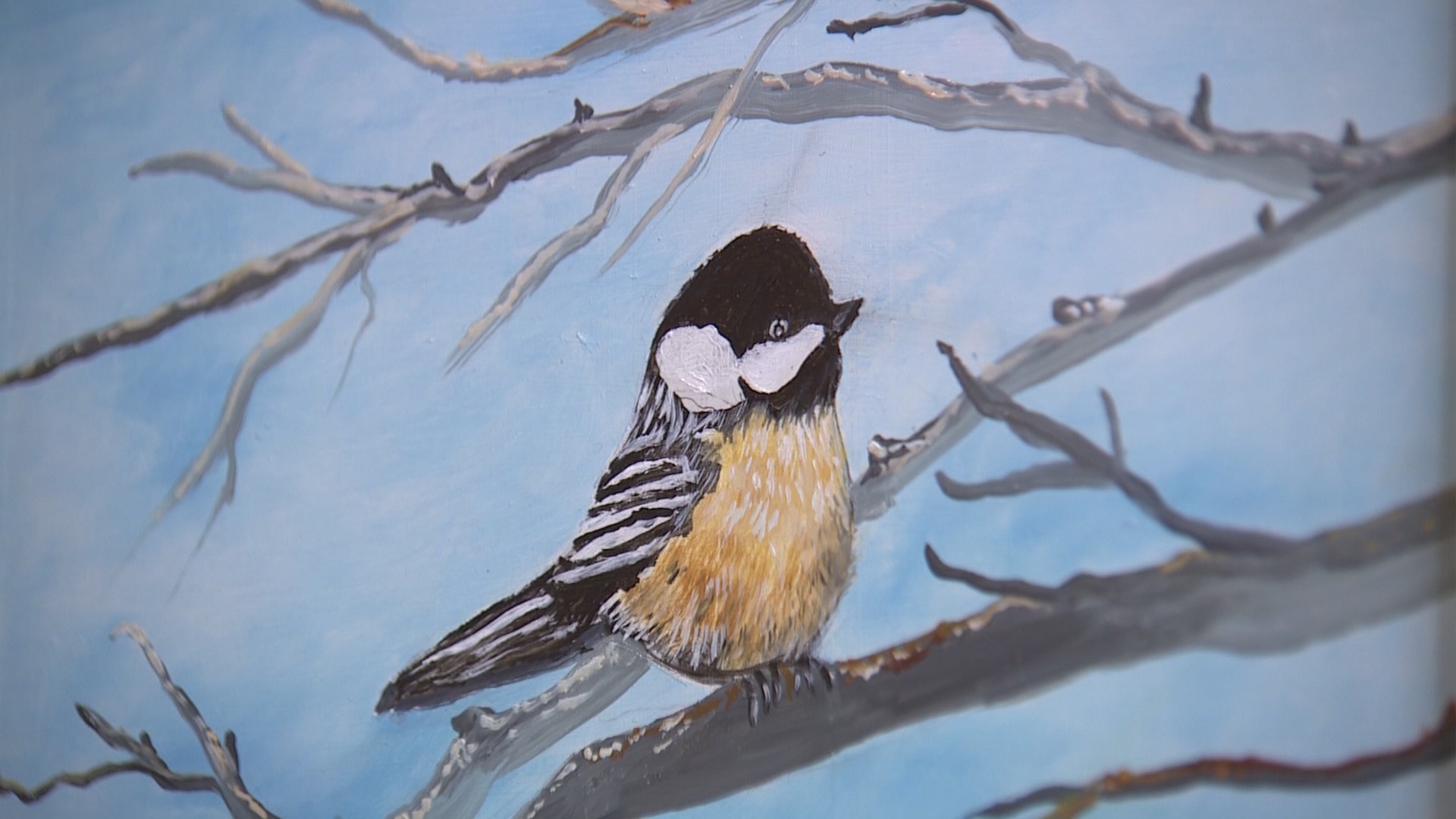 The artwork reflects her love of animals and different trees, but what she loves most is the man who never fails to make her laugh.
"That's what attracted me to him -- he's so fun," said Sandra. "Makes you love him."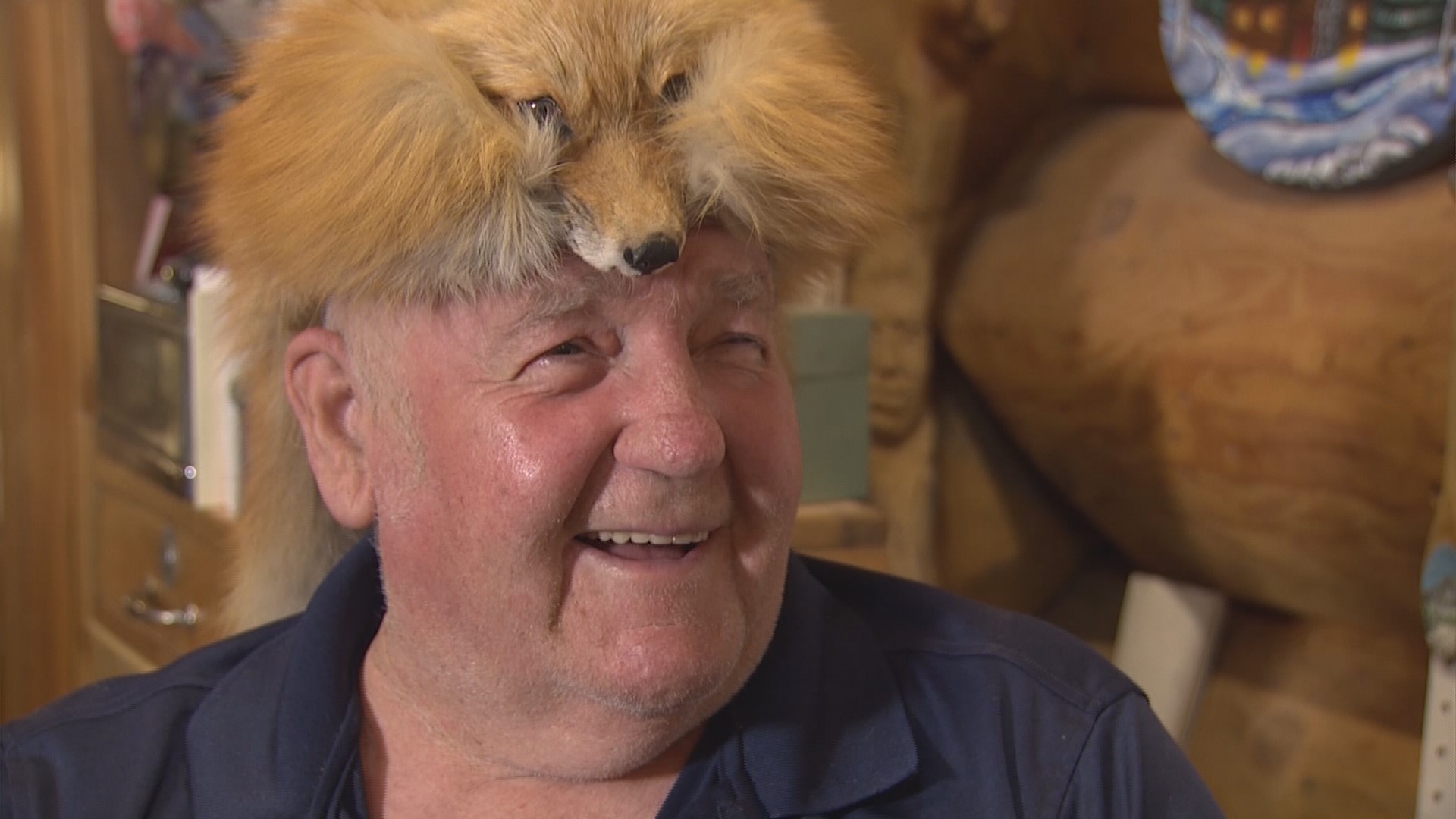 The couple has never stopped loving -- or laughing -- even after botched medical treatment cost Jim his legs.
"Ya know, like I told them, 'Only thing I don't like about it, you didn't even leave me a leg to stand on!'" joked Jim as he showed off his prosthetic leg.
Jim and Sandra Brand wish they could make time stand still.
"Well, you know, times are so much different now than it used to be," said Jim.
But, maybe, here on the slopes of Mt. Rainier, it does.
Alpine Gallery and Gifts
(360) 569-2754
37918 State Route 706E, Ashford, WA 98361
Evening is your guide to Seattle and the Pacific Northwest. Watch it weeknights at 7:30 on KING 5 TV or streaming live on KING5.com. Connect with Evening via Facebook, Twitter, Instagram or email: eveningtips@king5.com.