On the counter, they may look like the same kind of colorful concoctions you can find in any Seattle ice cream shop, but the newly opened Frankie and Jo's is way different.
"Frankie and Jo's is a plant based ice cream shop," says co-owner Autumn Martin. "We create vegan ice cream and the idea is to make an ice cream that everybody can enjoy --that isn't reliant on cow milk."
Martin, the owner of Hot Cakes, is allergic to dairy and not fond of the animal industry. In the sweetest partnership since Baskin met Robbins, she has teamed up with Juicebox founder Kari Brun to give the dairy free and gluten free crowd an ice cream shop they can share with everybody.
"We make every aspect of our ice cream," says Brunson. "The ice cream base, all the inclusions, so there's a lot of labor that goes into the process."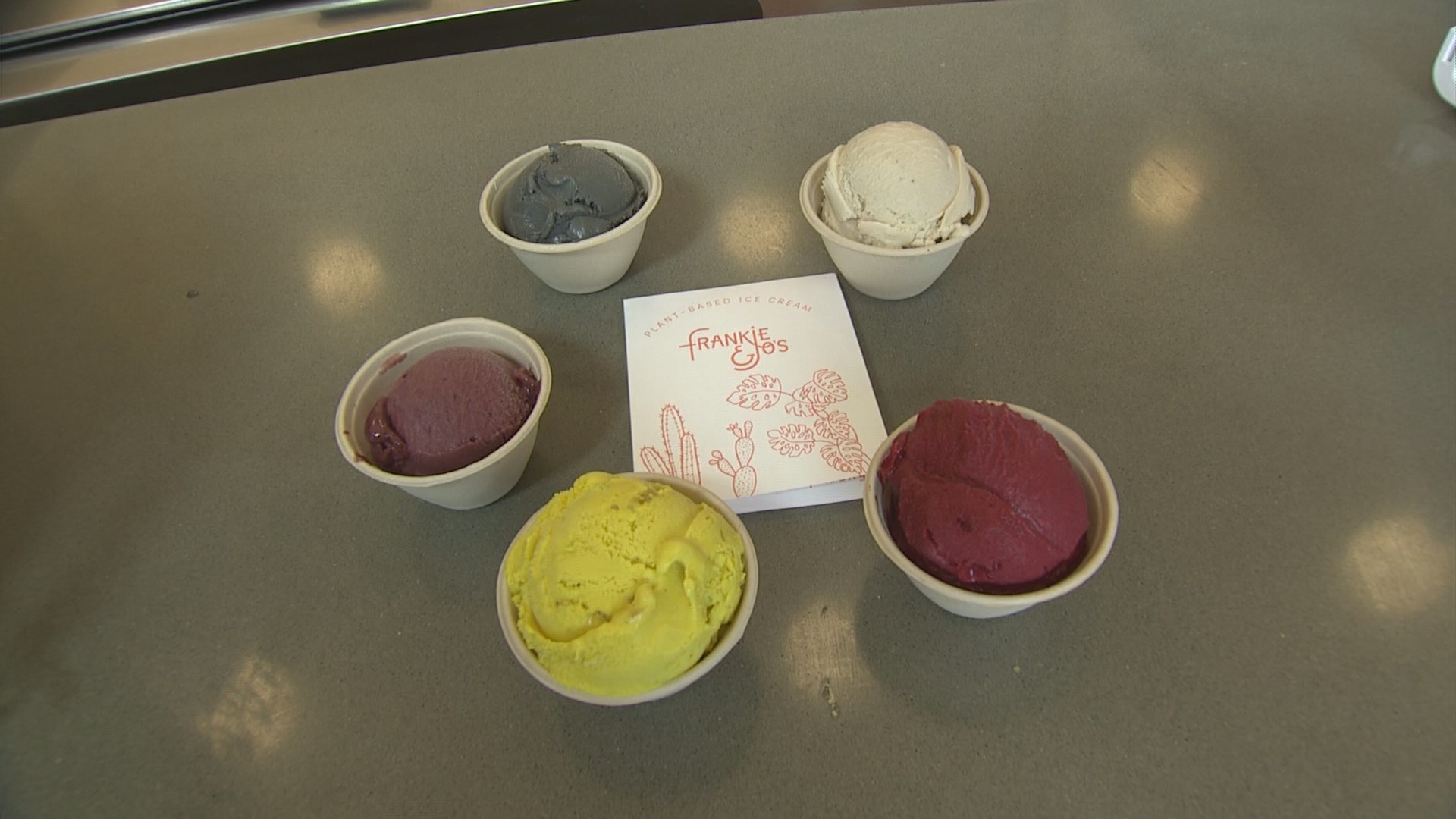 This is as sophisticated as ice cream gets. It took about a year for the partners to come up with the flavors.
"There isn't a recipe book that tells you how to make plant-based ice cream," notes Martin.
But consider the results! The Salty Caramel Ash is made with activated charcoal for the coloring. There's a flavor called Beet Strawberry Rose. And for the most adventurous, try the Gingered Golden Milk, made with turmeric, a common ingredient in Indian and Pakistani cuisine. It's like an exotic expedition in every spoonful.
At Frankie and Jo's everything's just as sweet as what you'll find in your basic ice cream shop. Just a bit more special.