There's a brand new place in Pioneer Square with loud music, stickers everywhere, good food at a reasonable price, and cans of Oly beer. Feels like old Seattle.
'That's the best compliment we can get, for sure, that's great,' said Harvey Ward Van Allen, who just opened RPM Pizza and Records. Anyone who owns a turntable might think 'Revolutions Per Minute' but it's got a different meaning here:
'Revolution Pizza Music: We are a pizza and record bar.' Van Allen explained.
Their credo?
Slices to go.
Pints to stay.
Vinyl forever.
Van Allen - who also owns Alstadt and Casco Antiguo in Pioneer Square -- says this place is all about bringing music back to the neighborhood.
'Since the 40's to the 90's all the heavies that came to town played down here. This is where the music was. Everybody from Ray Charles to Dizzy Gillespie, then of course in the grunge era, you had Nirvana, Soundgarden, Pearl Jam, all those guys played down here a lot.'
Customers can purchase and play vinyl from local labels under the always cool gaze of Ann and Nancy Wilson of Heart. Their faces are wheat pasted on the back wall.
Even the napkin holders are musical memories -- they're melted vinyl records.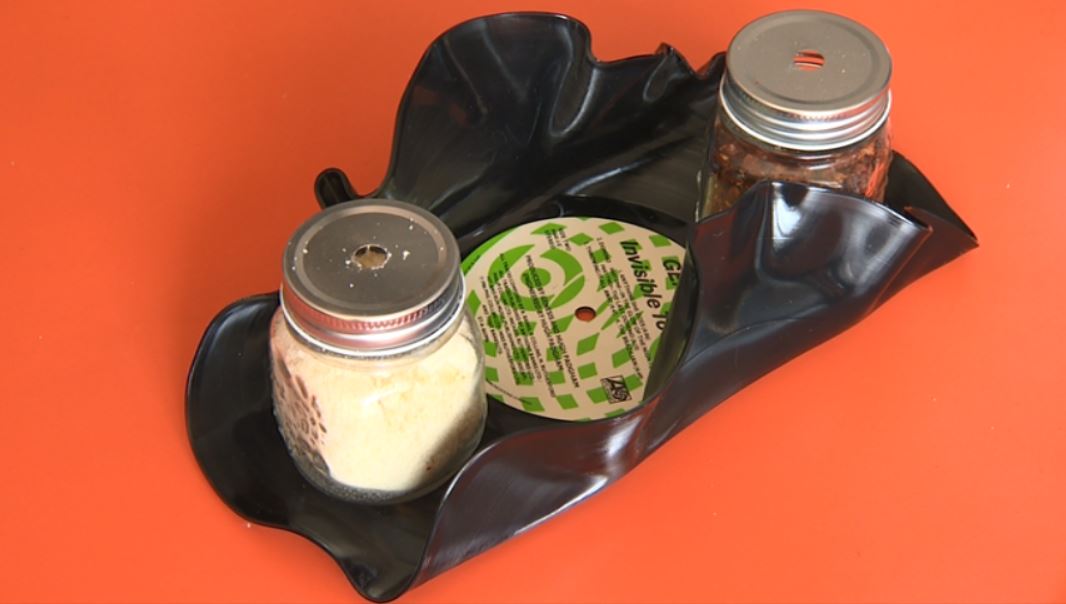 Bonus track - the pizza is great.
'We do whole pies and slices, they're 16 inch pies with quarter pie slices, so they're really good size,' said Van Allen. Those huge slices have homemade sauce on hand tossed crusts and ingredients range from standards like pepperoni to alternative, like mango. Which, by the way, is delicious on pizza.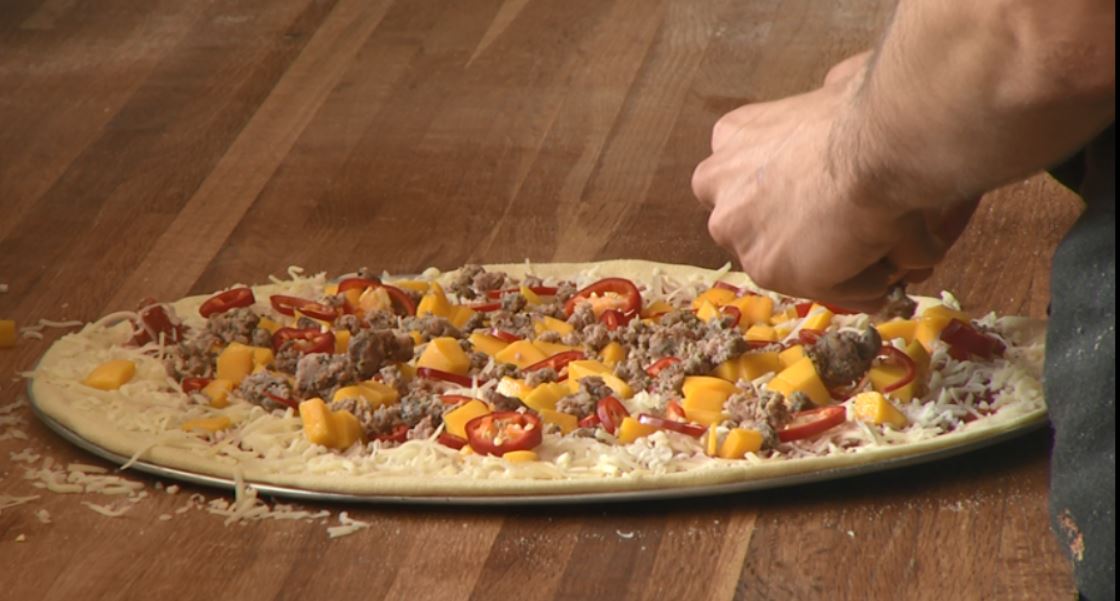 At RPM, pizza and records make beautiful music together.
RPM Pizza
(206) 682 2278
240 2nd Ave S Ste 102, Seattle, WA 98104
Evening is your guide to Seattle and the Pacific Northwest. Watch it weeknights at 7:30 on KING 5 TV or streaming live on KING5.com. Connect with Evening via Facebook, Twitter, Instagram or email: eveningtips@king5.com.