The perfect gift for the ladies in your life. We're talking about the kind of jewelry worn by our fashion-forward First Lady Michelle Obama or in the 50 Shades movie by Dakota Johnson? You can find it in Green Lake.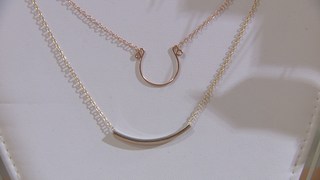 Shop here.
Just above the gum wall at Pike Place Market, you'll find the Eighth Generation flagship store. It's a native-owned and operated company is run by Louie Gong, who's known for merging traditional coast Salish art with influences from his own urban lifestyle.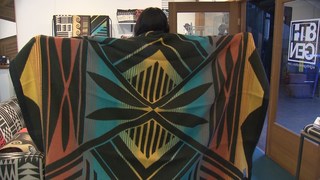 Shop here.
Tacoma illustrator Chandler O'Leary is always dreaming up something new and original. Like her holiday cards, which are printed up in small batches. The originals were hand painted with acrylic ink and watercolors so it's all hand lettered with a brush.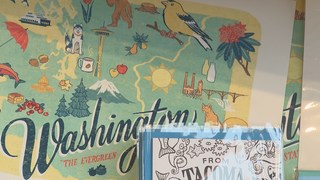 Shop here.
Shopping for the hard to please? You can never go wrong with luxury soap. Bicycle Soap uses only fair trade unrefined Shea Butter. And just in time for the Christmas —the perfect stocking stuffer: little lumps of coal (black soap made out of Shea Butter).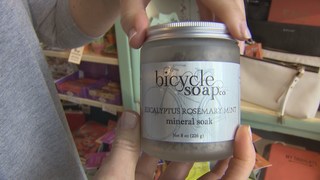 Shop here.
Under the name Scout and Pine, Mike Forbush crafts handmade leather good in a studio in nearby Nalley Valley. The company specializes in belts, but you can also find wallets, watchbands, coasters, and key clips.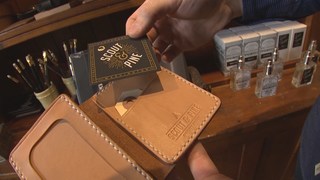 Shop here.
Shopping for someone who likes a nice cocktail? North Drinkware in Portland sells hand-blown pint and tumbler glasses - and if you look closely, there are local mountains inside! They combined the age-old craft of glass blowing with 21st century technology, creating the perfect gift for anyone who enjoys our local peaks... And cold beverages.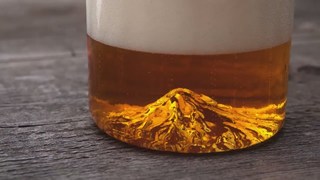 Shop here.
Heritage is selling the coolest advent calendars, ever - for adults 21 and over. The local distillery created America's first advent calendar with booze. The liquor advent calendar costs $49.99 and you can order one online.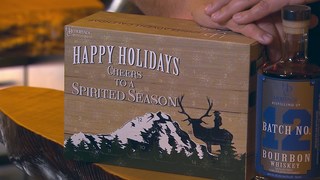 Shop here.
Handmade La Conner makes everything from lotion and soap to candles, hair products -- even aftershave and mustache wax for the guys. It's all crafted with natural ingredients and essential oils, by a small team of artisan makers in the La Conner shop.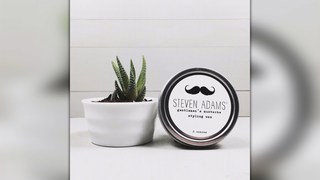 Shop here.
Every single one of these scarves and kimonos is handmade by the owner, and each is special in its own way. Because the dye patterns always turn out a little different, seeing the designs and feeling the fabrics in person is the key to picking out the perfect gift.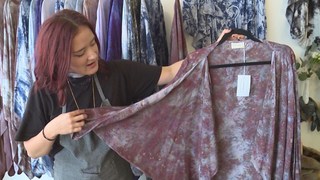 Shop here.
Send a friend skyward with Kenmore Air. A narrated Seattle flightseeing tour is $99.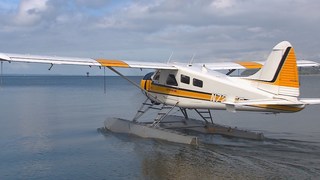 Shop here.
Mini Mountain Indoor Ski Lessons
Maybe your special someone would like to take their skiing indoors? Mini Mountain in Bellevue offers lessons on their rotating carpet slope for $45.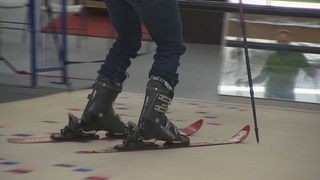 Shop here.
Give the mind-blowing gift of glassblowing. Area 253 Glassblowing offers a two-day class for $450.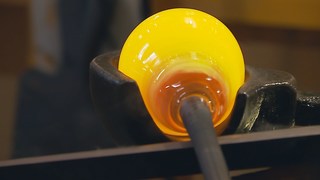 Shop here.
Boehm's Candies Chocolate Making Classes
We loved making chocolate at Boehm's Candies in Issaquah. Your sweetie will, too. Lessons cost $60 and you can help eat some of the 1 ½ lb. of chocolate they'll be bringing home.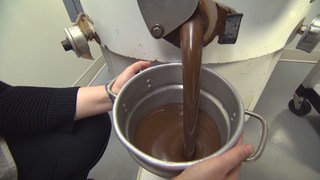 Shop here.
Have a family member or friend with dreams of flight? iFly in Tukwila will send them airborne in a vertical wind tunnel for as little as $70.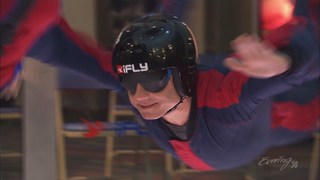 Shop here.
For $125, give a friend the gift of pie. They'll learn to make it from scratch at Kate Lebo's Pie School, and come home with the the tasty evidence to prove it.
Shop here.
Canopy Tours Nowrthwest Zip Lining
Add a little zip to someone's life with a gift certificate to Canopy Tours Northwest. They'll be flying high above Camano Island in no time. The cost? About $100 for adults and $65 for kids 12 and under.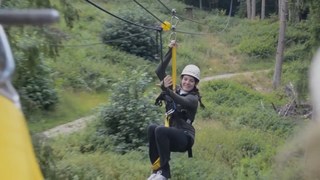 Shop here.
For the fashionista in your life, we discovered an awesome holiday pop-up shop, featuring a Seattle brand that's both stylish and high tech. Designer Joey Rodolfo founded the Buki brand, merging high-end apparel with hyper functionality.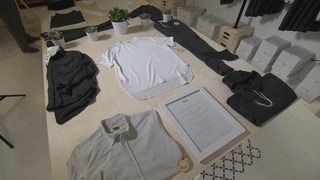 Shop here.
For people who love the great outdoors, Filson - which was founded in Seattle way back in 1897 - carries unique gifts for the adventurer in your life. The new limited edition leather field bag is only available this Christmas and is created with US made leather.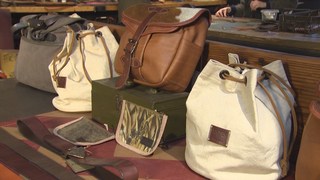 Shop here.