It's hard to know how you would react in the face of an emergency. One police officer and a mechanic took on a blazing West Seattle apartment fire in heroic fashion.
The Red Cross of King County recognized these heroes in our community, because they stepped up in times of need and ultimately saved lives.
A patrol car camera captured quite a scene last September – as Seattle police Sgt. Jim Britt spotted smoke above an apartment complex.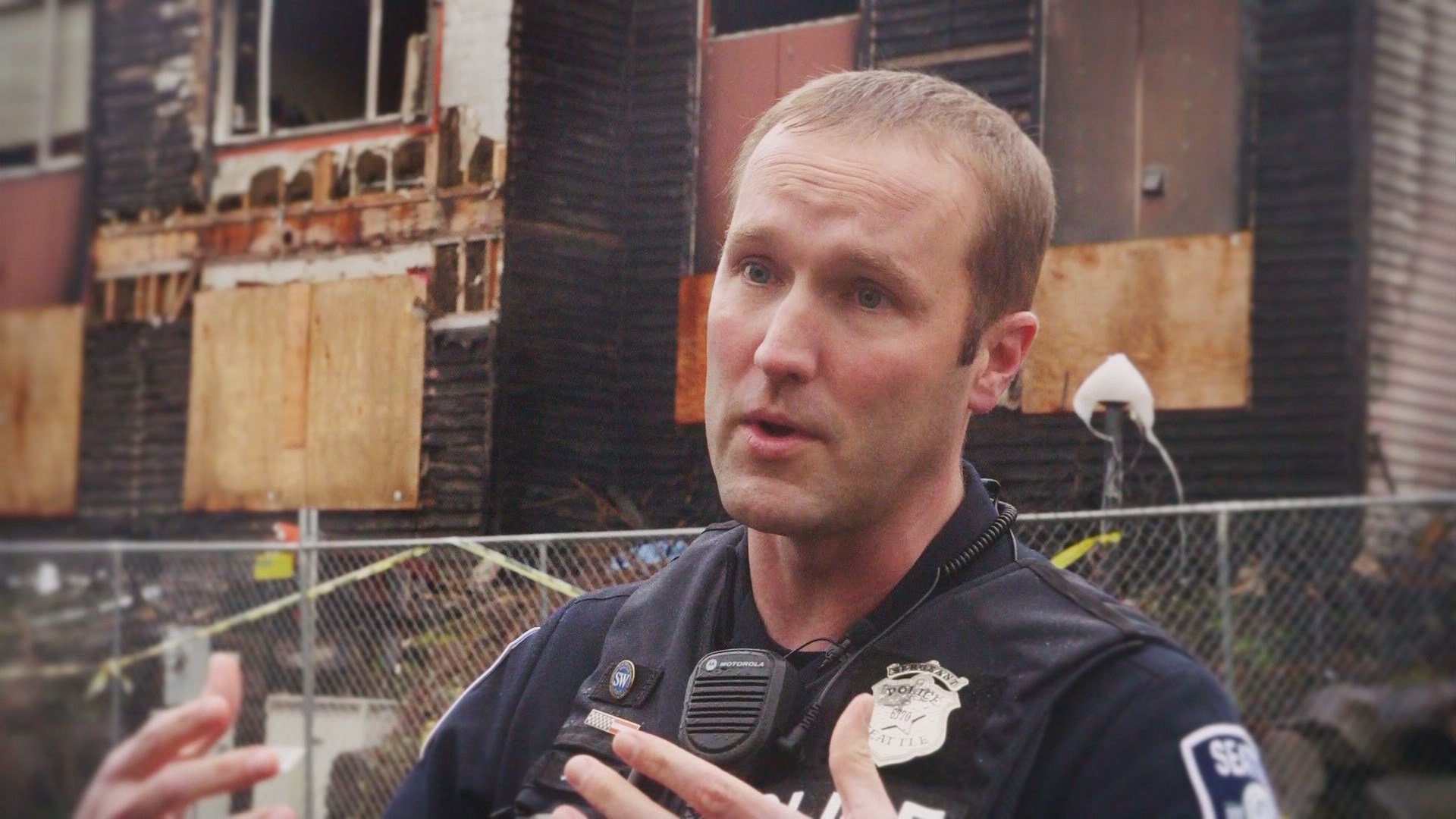 As Sgt. Britt arrived, maintenance mechanic Thaddeus Perry was springing into action, too.
"One of the tenants ran up and said 'Fire, fire,'" said Perry.
"Mr. Perry and I started knocking on doors," said Britt.
Together, the two men began to get families out of the building.
"Him and myself started – I went left he went right – I started knocking on doors on the third floor, he was doing the same thing," said Perry.
Because the fire was on the back side of the building – silently, but quickly spreading – smoke alarms hadn't gone off yet, residents were unaware of the danger until the two heroes risked their own lives to clear the complex.
By the time firefighters arrived everyone was out. And the next wave of heroes showed up.
"What was amazing to me in all of this was how quickly everything seamlessly worked together," said Britt. "This was an unplanned incident, of course, no one plans a large fire that's going to decimate a building and displace I think as many as 42 families. Nobody plans for that, yet at the same time, when it did happen, you had police department, fire department, Seattle housing authority, the American Red Cross, everybody was there within a very short period of time to make sure that not only did nobody get hurt, but in the grand scheme of life, this was more of an inconvenience than anything else."
The community embraced families affected by the fire.
"A proud moment just to see people working and not thinking just like 'You care, I care - let's help.' That was just a good moment to be a human," said Perry.
It's hard to believe, when you look at the damage, that everyone is okay. It took the efforts of many, starting with these two heroes, to make it so.
"I'd say we got really lucky that day," said Britt. "With Mr. Perry being where he was and I happened to be driving at the right spot at the right time, all the efforts coordinated really well, just to make sure that nobody got hurt. We got really lucky."