It's hard to keep up with trends, that's why King5 Evening wants to make it easy for you! Evening's Keiko Sagami teamed up with Power 93.3's Carla Marie from the Carla Marie and Anthony Show to show you the latest new trends first and talk about all the things you need to know about. Here's What's Trending.
Lineagewear
Okay, so these leggings are insanely cute, and who doesn't love some ice cream prints to stare at while working out? But Lineagewear makes leggings that actually make a difference.
Carla Marie says they're perfect for hot yoga since they have a thin, swimsuit-like texture and the comfort is unbeatable. The creator of the brand was a Broadway costume designer, so you can bet she knows how to make garments that withstand intense wear (eight shows a week!)
And... We have a COUPON code for you! Enter POWER933 at checkout for 15% percent off one pair of leggings. Christmas gift, anyone?
Get the leggings here.
Butterball's Turkey Talk-Line
Thanksgiving is around the corner, and turkey dinner is no easy feat. For those of us, that aren't as talented in the kitchen, or just happen to make the occasional mistake, Butterball's Turkey Talk-Line is there to help.
They turkey experts have been around for over 30 years, but this year they are introducing the text hotline! Because who actually uses the phone to call anymore? You can also check out their social media accounts if that's more your style.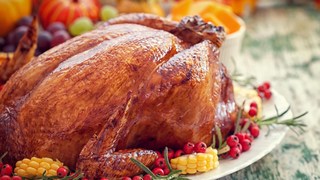 Get Butterball's help here.
Zocdoc's "Un-sick Day"
Zocdoc wants to give you one day off a year. And no, you can't sit at home, order take-out, and watch Netflix. We wish it was that easy. The idea is for you to get an entire day to take care of all of your checkups and preventative medical appointments since it can be a pain trying to find the time to get it all done.
If you want to (anonymously) request this from your employers, head to Zocdoc and fill out the form. They'll do all the work. And let's be honest, winter is here and we could all use this to avoid the flu.
They also have an app to help you find doctors in your area that take your insurance. Talk about a time saver!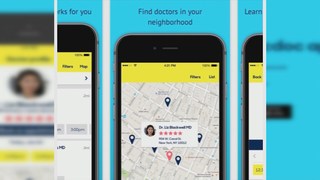 Check out Zocdoc here.
Craftworks Coffee Bar
Coffee is 100% a necessity this holiday season-- think Black Friday and Christmas shopping. At Craftworks Coffee Bar in Lower Queen Anne, you can get specialty drinks made from scratch. Yes, scratch! Like real extracts and spices, no syrups or artificial flavors.
We tried the amazing Mexican Mocha and Pumpkin Spice Latte. Both of the recipe's are secret, so if you want to try them, you'll have to head to Craftworks for a taste.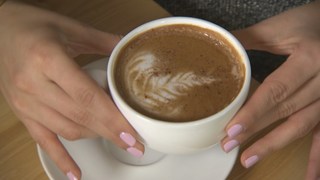 More about Craftworks Coffee Bar here.