Take it from a guy with "WOOF" and "MEOW" tattoos on his knuckles, Halloween is a great time to treat your pets,
"I've got things like Crocodile Bones or Kangaroo Jerky," says David Bouvard of Pioneer Pet Feed and Supply.
Bouvard also sells pet costumes from The Coop, based in Monroe.
One "The Walking Dead" collection featuring collars, shirts and a Well Walker chew toy that breaks in two to expose its guts.
"It's really kind of an eerie, creepy line which is perfect for October. I don't think I've ever had a blood-splattered line of dog product before that looks so cute," says Bouvard.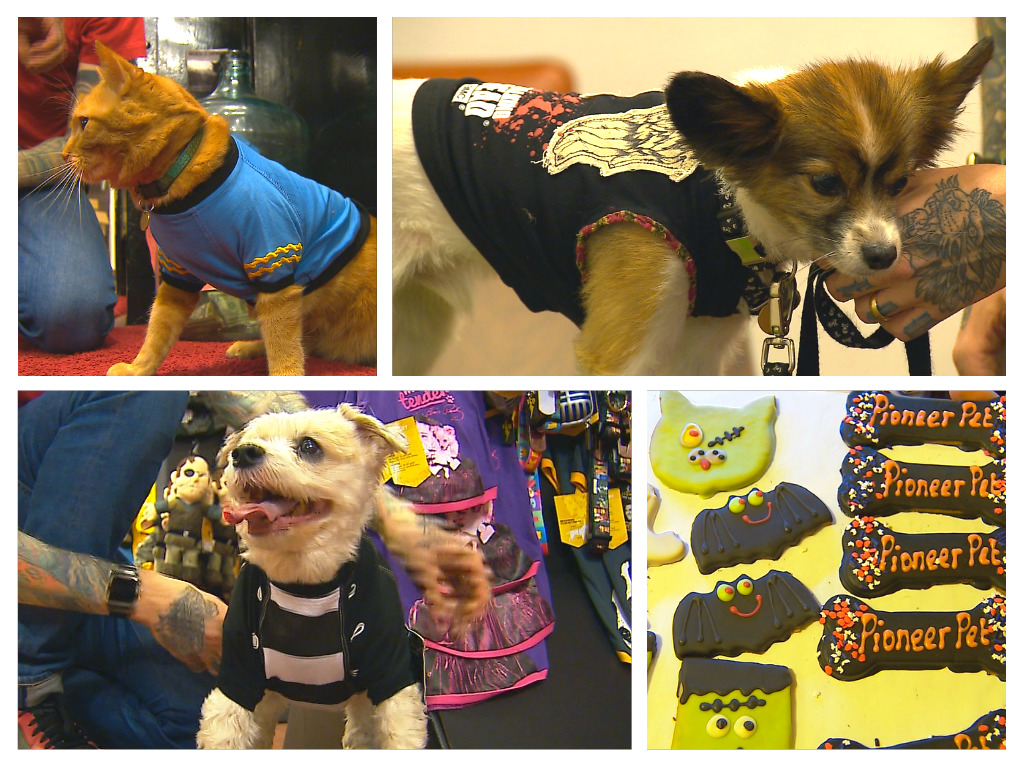 There are also pet collections featuring Elvis Presley, Adventure Time, Halo and Star Trek. Plenty of choices for both the WOOF and MEOW crowd.
Pioneer Pet and Food Supply
87 ½ S. Washington Street
Seattle, WA 98104
Evening is your guide to Seattle and the Pacific Northwest. Watch it weeknights at 7:30 on KING 5 TV or streaming live on KING5.com. Connect with Evening via Facebook, Twitter, Instagram or email: eveningtips@king5.com.