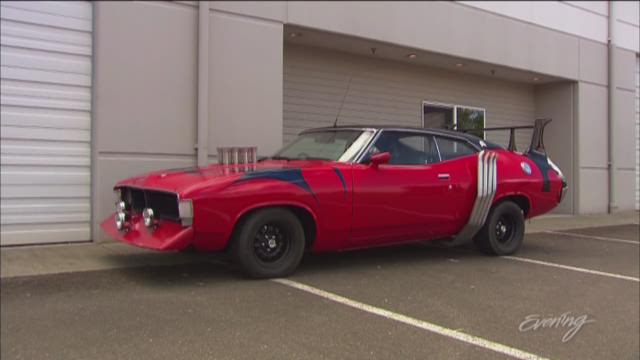 PUYALLUP, WA --Twenty years before the first Fast and the Furious film ever raced onto movie screens, there was, The Road Warrior. The second film in the Mad Max series would go on to be a cult classic and excite car fanatics around the world, including a couple of gear-heads from the northwest.
"The bad-ass muscle cars, the mean black interceptor, when that thing roared on the screen for the first time that's what really changed everything for me," said Dee Viper.
The films changed Dee Viper and his partner Troy McClure so much, they decided to apply their car building skills into their own business called, Mad Max Cars.
"We've become a world-class builder of movie and TV replica cars," said Viper.
"There's a few other companies around the world making these cars, but we're the only ones in the states," added McClure.
Some of the Mad Max makeovers they do are pretty cut and dry, while others require much more work.
"All the modifications you would do to make the car a movie replica, the fiberglass parts and then special exhaust to modify the interior and then add the cool movie props," said Viper.
When they're done the cars look and run like they've just rolled off the movie set. And when they're clients see them for the first time, they can't believe their eyes.
"It's great to see that moment of shock and ah especially if the car was really rough when it first came in they say you really took that piece of junk and turned it into a piece of art." Said Viper.
When the new Mad Max film raced onto screens, Mad Max Cars were busier than ever. They may not make the most practical car in the world, but when you're building someone's dream, "practical" is the last thing you want under the hood.