Finding the perfect pizza is a quest pursued by many; this quest, for some, takes years to fulfill, for others, a lifetime. The ideal pie may be lying in wait in Italy, or New York, or Chicago. But what if it's right here in Seattle? What if it's right in your neighborhood?
Seattle's Mioposto Pizzeria blends the traditions of Neapolitan pizza with undeniable modernity, presenting new iterations of old classics, recreating them simply and without pretension. In this way, Mioposto is the perfect pick for a date night or get-together with old friends; with dishes ranging from a delectable-looking bacon and egg breakfast pizza to roasted beet salad, everyone is sure to find something on the menu.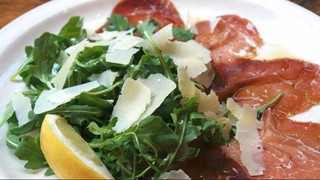 We all know that there's nothing worse than a restaurant with delicious food but terrible service. Despite the undeniable quality of its pizza, you'll find that most of all, Seattleites will rave about Mioposto's incredibly warm and friendly staff. It appears that while the promise of tasty dishes is what brings Mioposto its customers, the staff is what keeps them coming back.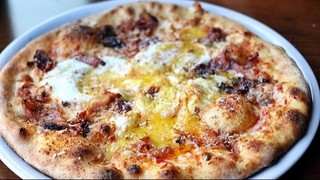 "Mioposto" means "my place" in Italian. But it can be your place too. With three locations throughout the Seattle area, in Bryant, Mt. Baker, and Admiral (another, fourth, location is coming to Mercer Island first thing in the new year!), you may be able to find Seattle's best wood-fired pizza right in your neighborhood.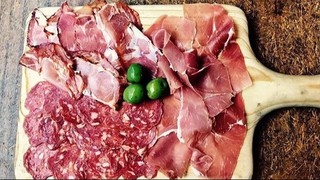 ON THE MENU:
The Bacon and Egg Breakfast Pizza: Mioposto's house-made Tutto Calabria sauce, panetta, two eggs sunny-side, mozzarella, grana and seasoned breadcrumbs.
Meatball Sandwich: Homemade pork sausage and ground beef meatballs, mozzarella, tomato sauce, grana & fresh herbs
Ceci: Oven-roasted chickpeas with extra virgin olive oil, garlic, fresh sage and sea salt.
Garnet Salad: Roasted beets & oranges layered over arugula with sliced red onion, sheep's milk feta and mint. White balsamic vinaigrette
Pinocchio Pizza: With tomato sauce, mozzarella, salami, Italian fennel sausage, pepperoni, mixed olives & Alta Cucina tomatoes, fresh herbs
Barrel-aged Negroni: Oola oak barrel-aged gin, Brovo Sweet Vermouth, and Campari. Aged to perfection and luscious.
Mioposto Pizzeria (Bryant)
3426 NE 55th St
Seattle, WA 98105
(206) 582-1899