Grab a friend or ten and head over to Bellevue for over-the-top decadence at the Sugar Factory.
This restaurant and retail chain is a favorite among celebrities like the Kardashians. Pictures of the reality stars along with musicians, actors and athletes line the walls.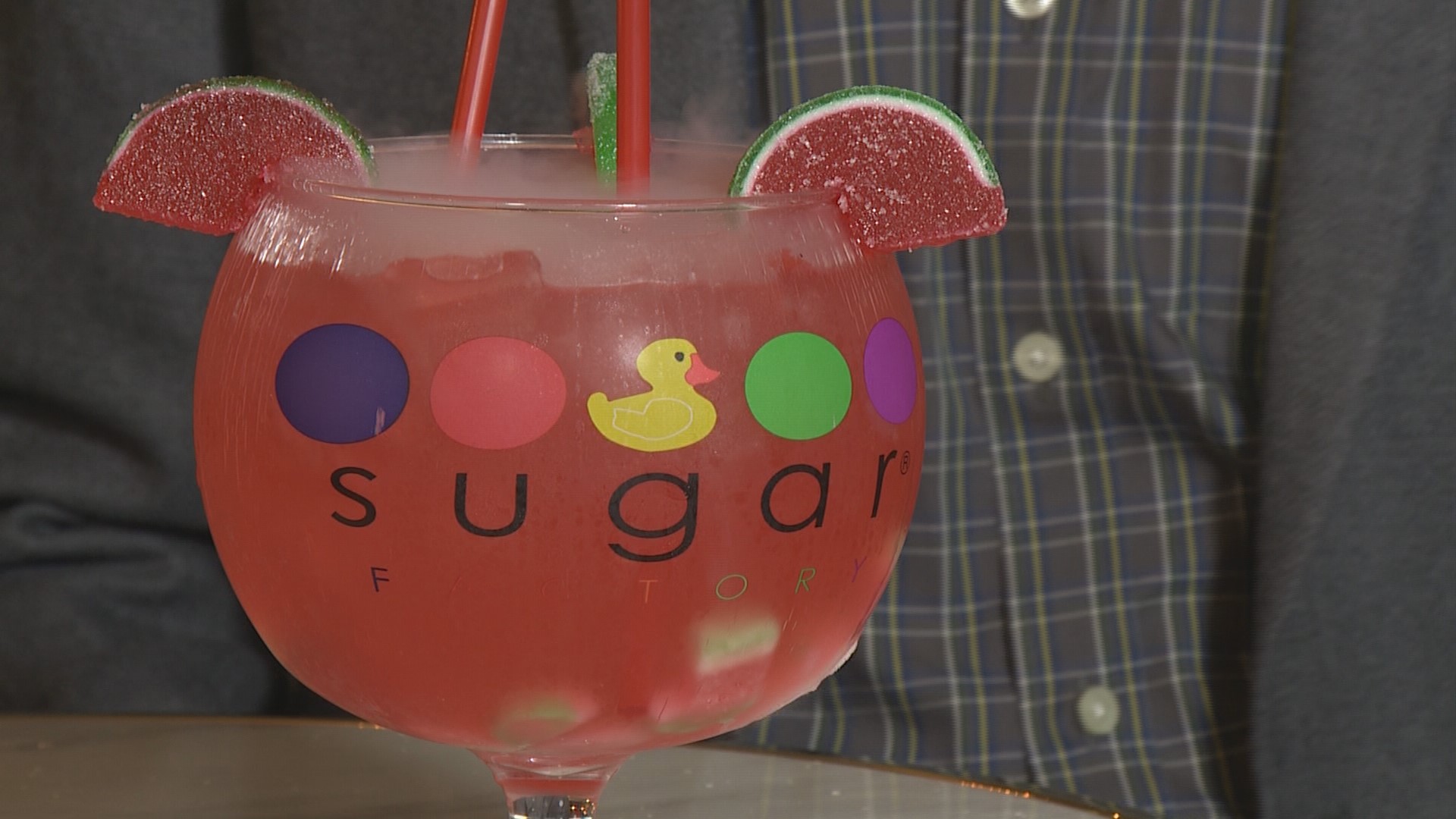 More is definitely more at the Sugar Factory. That includes their signature 36-ounce alcohol-infused smoking candy goblets. Among them are the Drake, a peach based cocktail with whiskey and cotton candy, and the Watermelon Patch, a mix of vodka and rum topped with a mountain of gummy watermelon slices. Non-alcoholic options are also available.
For dessert, the King Kong Sundae reigns supreme. It features 24 scoops of ice cream covered with hot fudge, sliced bananas, cookies, and more. It's all topped off with sparklers. But this sundae doesn't come cheap. It costs $99 but is meant to be shared.
Sugar Factory Bellevue is located at The Shops at the Bravern.
Sugar Factory Bellevue
(425) 454-0313
11111 NE 8th Street
Suite #120
Bellevue, WA 98004
Hours:
Monday, Wednesday and Thursday 3pm-11pn
Tuesday Closed
Friday 3pm-12pm
Saturday 10am-11pm
Sunday 10am-11pm