The manliest apron money can buy is made in a family-run Seattle shop.
Founded by brothers Ryan and Michael Barrie, Hardmill sells durable and rugged kitchenware, including aprons, tote bags and knife rolls. Hardmill creations are on display at the Starbucks Reserve Roastery. They're also wrapped around Seattle's top chefs and hang in a trendy Pioneer Square shop.
But the one endorsement that really catapulted this small business was the thumbs up from a much larger one: Amazon.
Handmade at Amazon to be exact.
"What it's really helped us do is as we grow our inventory, we're able to send it into Amazon to be fufilled, so we're able to focus our time on other things such as designing new product," said Michael, the COO of Hardmill.
Ryan, the CEO of Hardmill, said Handmade at Amazon is a great fit for their business.
"It still communicated to our customers that we do make a handcrafted product, and we're able to maintain that personal touch with them," Ryan said.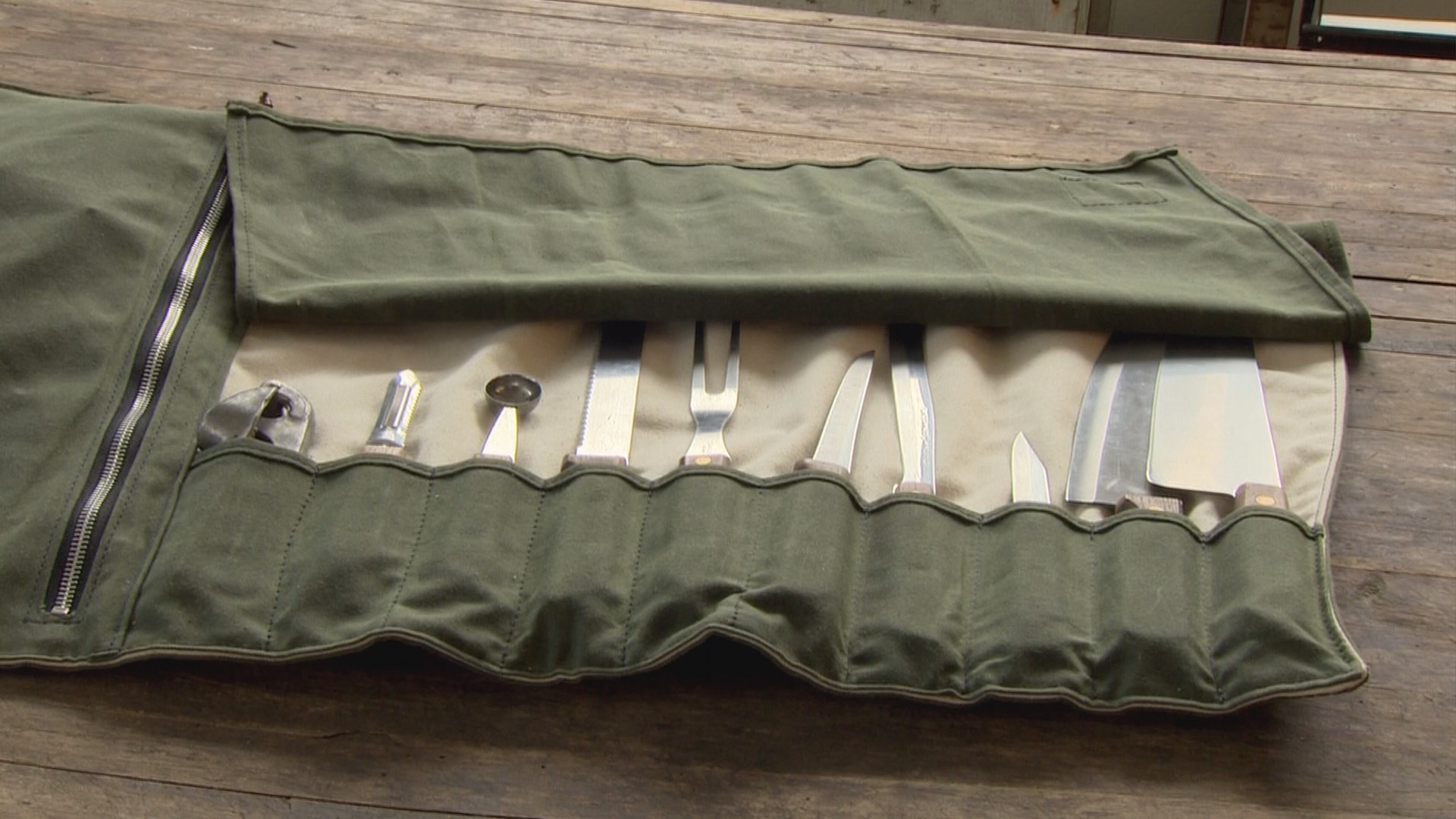 The knife roll is the most popular Hardmill item sold on Handmade at Amazon, quickly becoming the gold standard for chefs.
"It's one of our favorite things about doing this," said Ryan, the CEO of Hardmill. "We get to work with our favorite restaurants and business owners."

Ryan used to work in a restaurant in college, which helped him realize his love for cooking. He had the idea of making aprons when was looking for a sturdy apron to wear at home but couldn't find what he was looking for. Ryan brought this idea to his brother, Michael. They teamed up and founded Hardmill four years ago. Now, they're both full-time with the business and employ five workers at their U-District shop.
"One of the things I'm most proud of is we started in a bedroom, from that to garage, to an old workshop we were in, and now we're here, it's just fun looking back and seeing how it's grown,"
Ryan said.


You can purchase Hardmill kitchenware here.
Handmade at Amazon
www.amazon.com/handmade