In this installment of King 5 Evening's recurring segment, "Hangin' with the Hawks": After hangin' with hundreds of kids in Kirkland for The Hope Heart Institute's Family Health and Fitness Night, Seahawk Michael Bennett sticks around to hang with Michael King.
The Seahawks defensive end discusses his famous joyride around the CenturyLink Field turf on a borrowed Seattle PD bicycle, shares little-known fact about himself, and humors Michael King in an epic face-off of bicep muscles.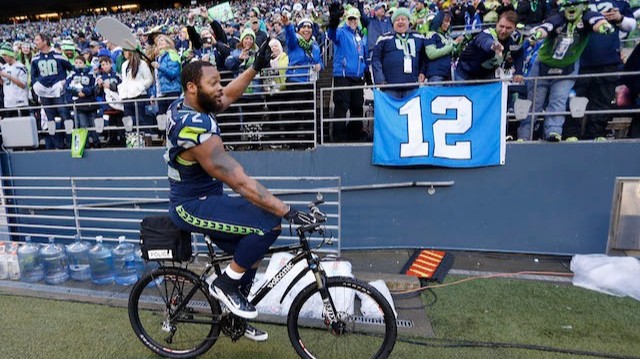 Family Health and Wellness Night, a kids fitness event, was also backed by The Michael Bennett Foundation, an organization founded by Michael Bennett and his wife Pele Bennett to "fight obesity through community outreach, educational workshops, physical activity and nutritional programs."
This week has been big for Bennett; he was recently included in NFL.com's Position Power Rankings for Undrafted Players, with writer Chris Wesseling lauding him as possibly being the Seahawks' "most valuable player."