For a quarter of a century, Sheraton Seattle's Gingerbread Village has brought visions of sugarplums to life.
"We look at them all from a children's perspective," said John Armstrong, executive chef at Sheraton Seattle, the organizer of the holiday display.
This year's six giant candy creations have moved across the street, to City Centre. Plenty of room for the thousands of visitors expected.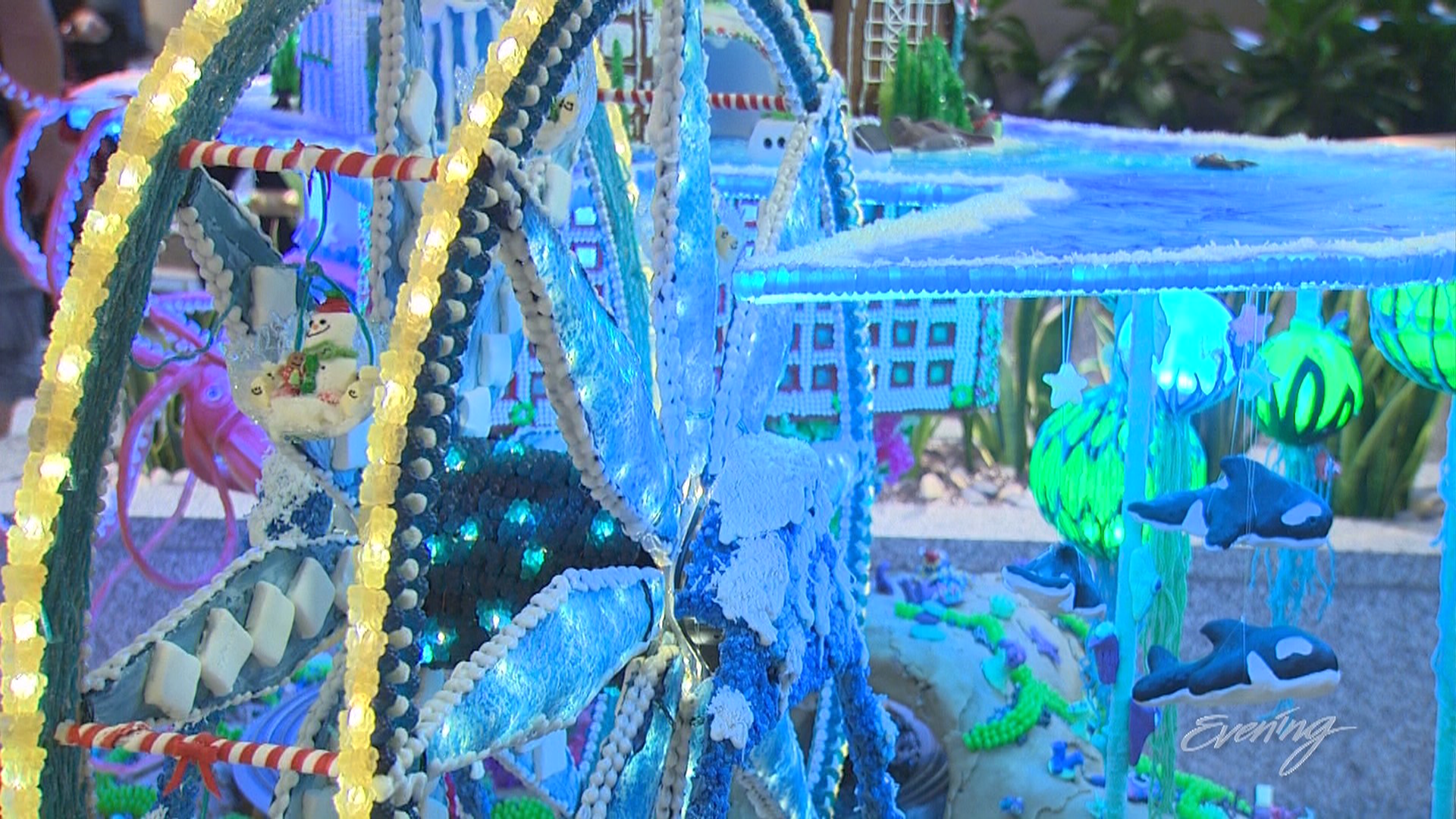 The colorful works of candy art imagine the Seattle of 100 years ago and a century into the future.
Armstrong has overseen this year-long effort for the last six years.
Armstrong said, "The day that the last one is rolled out, on that day people are saying, 'What are we doing next year?'"
Each display is created by a local architect paired with a food artist from the Sheraton kitchen.
All donations go to JDRF for the fight against Type 1 Diabetes. Over the years, they've raised about a million dollars. Now, that's sweet.
Sheraton Seattle's Gingerbread Village
City Centre (new location)
1420 Fifth Ave. Ste 450
Seattle, WA 98101
Dates:
Tuesday, November 21, 2017 - Monday, January 1, 2018
Viewing Hours:
Monday through Thursday from 6:30 a.m. to 11:30 p.m.
Friday from 6:30 a.m. to 12:30 a.m.
Saturday from 8:00 a.m. to 12:30 a.m.
Sunday from 8:00 a.m. to 11:30 p.m.
Evening is your guide to Seattle and the Pacific Northwest. Watch it weeknights at 7:30 on KING 5 TV or streaming live on KING5.com. Connect with Evening via Facebook, Twitter, Instagram or email: eveningtips@king5.com.