Every second weekend in August jet skiers meet up on this Washington beach.
To hit the surf and fly through the air.
'It's very grassroots, and it's become a big thing. It's very well-known world-wide now,' said Dan Lindgren, a competitor, and founder of The Grayland Open, one of only two freestyle pro-am Jet Ski competitions in the US. This annual event attracts lots of people to the beach every year.
'It's really mellow, laid back, and fun,' said Lindgren. 'Everybody loves the beach for one, it's a free event, doesn't cost anything to come.'
Lindgren started this in 2008, for amateurs. Today, it attracts athletes like Medford Oregon's Pete McAffee, a pro rider. And the only one in the world that rides with a prosthetic leg.
"I say it's an advantage. I've got lightweight equipment -- and less bones to break!' laughed McAffee. He adds this: 'That is actually one of the reasons that I pursued this sport and tried to go pro -- I wanted to show people that if you put your mind to it you can do anything, there is no disability.'
Watching McAffee throw barrel rolls through the breaking surf proves he means it.
We also met Demian Morgan – she is an amateur rider from Clarkston:
'I've been riding jet skis since I was 12 on the Snake River, then I started riding on the surf when I was 16,' said Morgan.
'She's the best female free rider in the world right now. and she's 19. she's an incredibly talented rider, very good,' Lindstrom added.
Competitors go head to head, they're judged on tricks, and surfing style, and the best performer moves on. At the end of the weekend -- Pete McAffee wins a Pro Jam Champion title. And Demian Morgan takes third place in amateurs -- plus -- she wins 'Sickest Trick' for her Scarecrow Barrel Roll -- a trademark move that involves getting upside down, without the help of hands.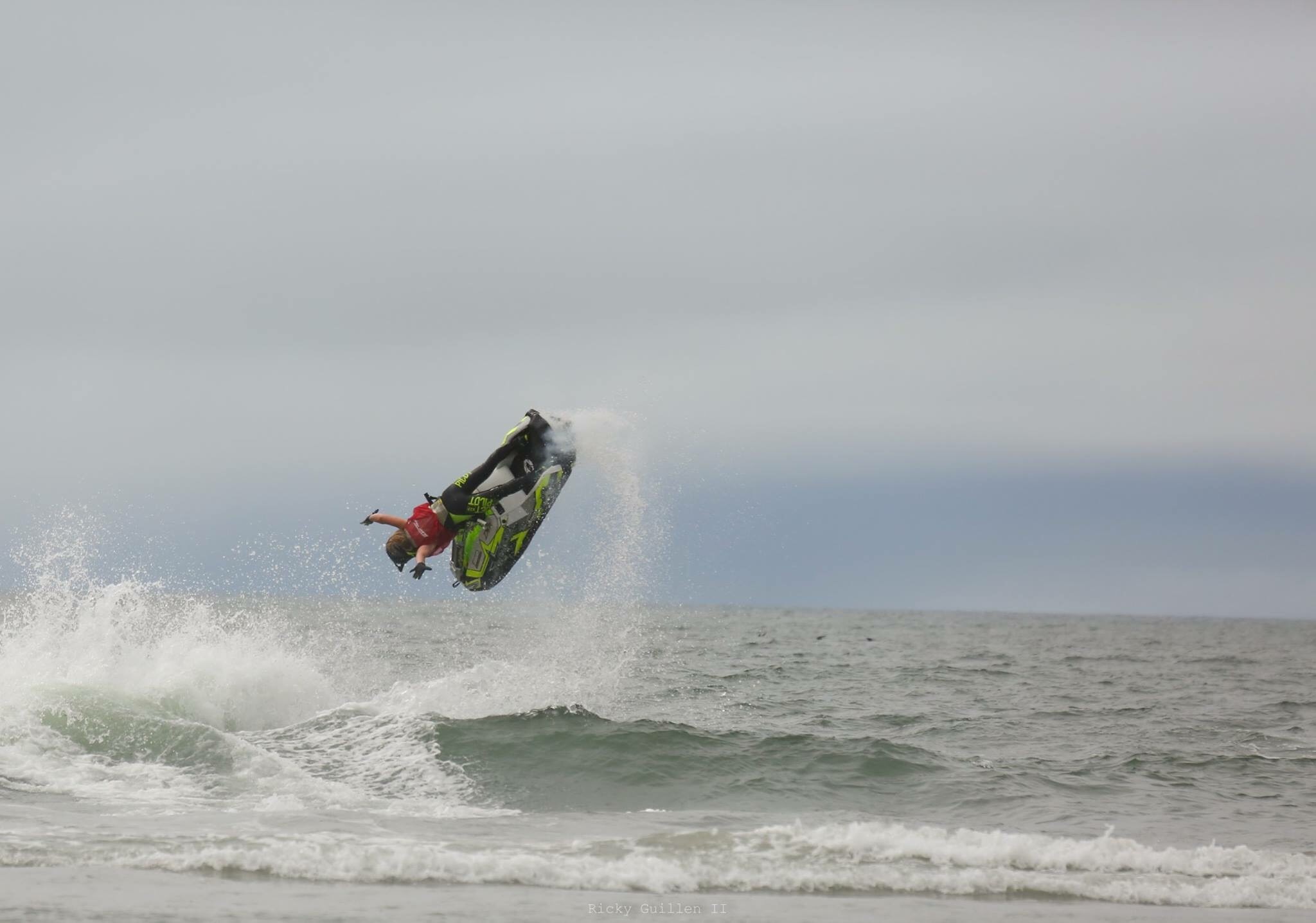 The Grayland Open – a day at the beach where the surf isn't the only thing that's up.
'Just watching everyone go off doing flips and rolls and flying through the air. I mean shoot, some people get 20 feet in the air off the waves, so it's just cool to be able to watch everyone.' enthused Morgan when asked what she loves most about using ramps in the water – to take to the skies.
Evening is your guide to Seattle and the Pacific Northwest. Watch it weeknights at 7:30 on KING 5 TV or streaming live on KING5.com. Connect with Evening via Facebook, Twitter, Instagram or email: eveningtips@king5.com.