To Michael King fall fashion means football jerseys. To Saint Bryan, fall fashion means any item of clothing that's blue, just as it does for spring, summer and winter. For Jim Dever, it means wearing a coat occasionally. Macy's, and fashion expert Darcy Camden, stepped with some much-needed help, and showed the guys some on-trend seasonal fashions, and two tips men should pay attention to year-round.
Tip 1 – Match belt and shoes. "That's still a thing – they nod to each other," Camden explains.
Tip 2- Always cut the stitches at the bottom of the jacket that hold the vent shut. They exist to keep the jacket wrinkle free during shipping, and should be snipped as soon as the jacket gets home.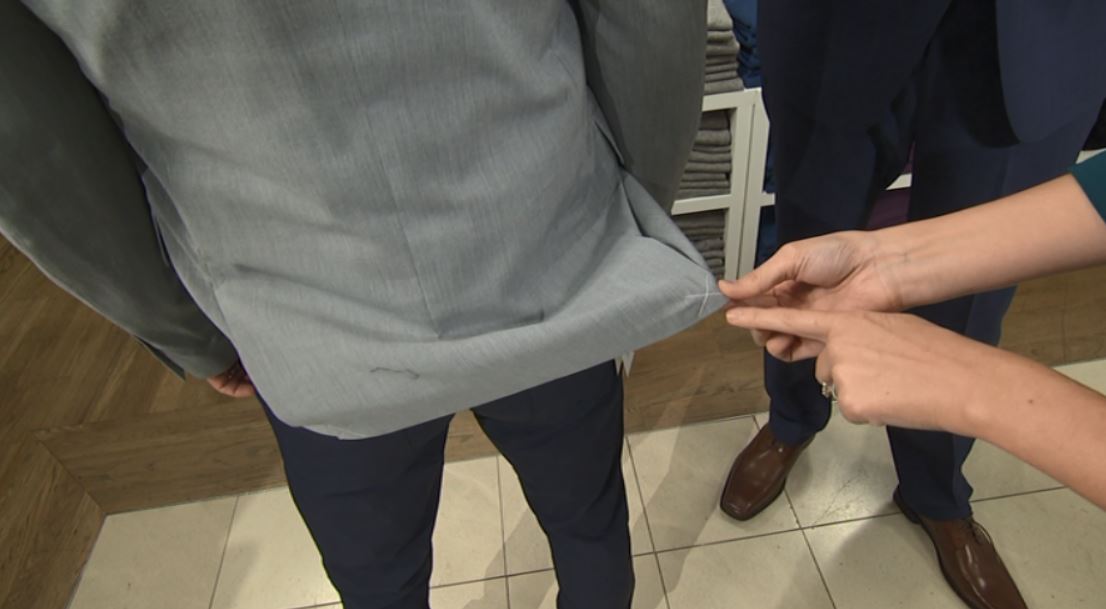 Now for Macy's fall fashion trends, styled by Darcy Camden and modeled by Evening's hosts:
Casual Blazer: Saint got his blue – in the form of a Ralph Lauren blazer. Darcy pointed out "It's kind of like a jersey, almost sweatshirt material, which makes it more casual, and really good with jeans." The blue and orange shirt Saint is wearing beneath the blazer is from Bar III.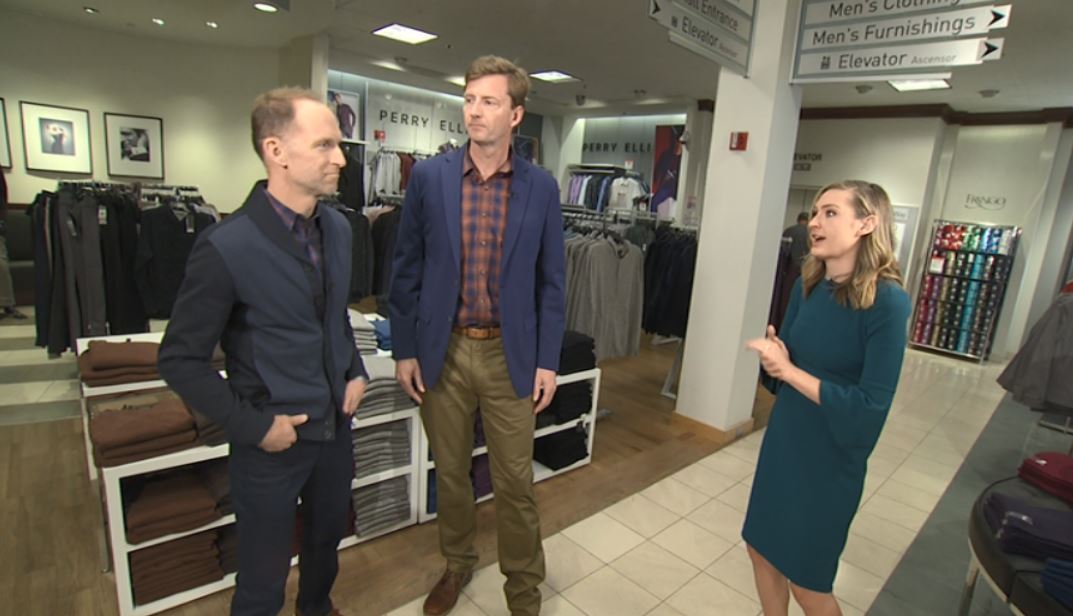 PNW Vest: "A key item for both indoor and outdoor," said Camden, who added that they don't have to be puffy – this fall's vests are stylish, flat, and fitted. Michael is wearing a Perry Ellis.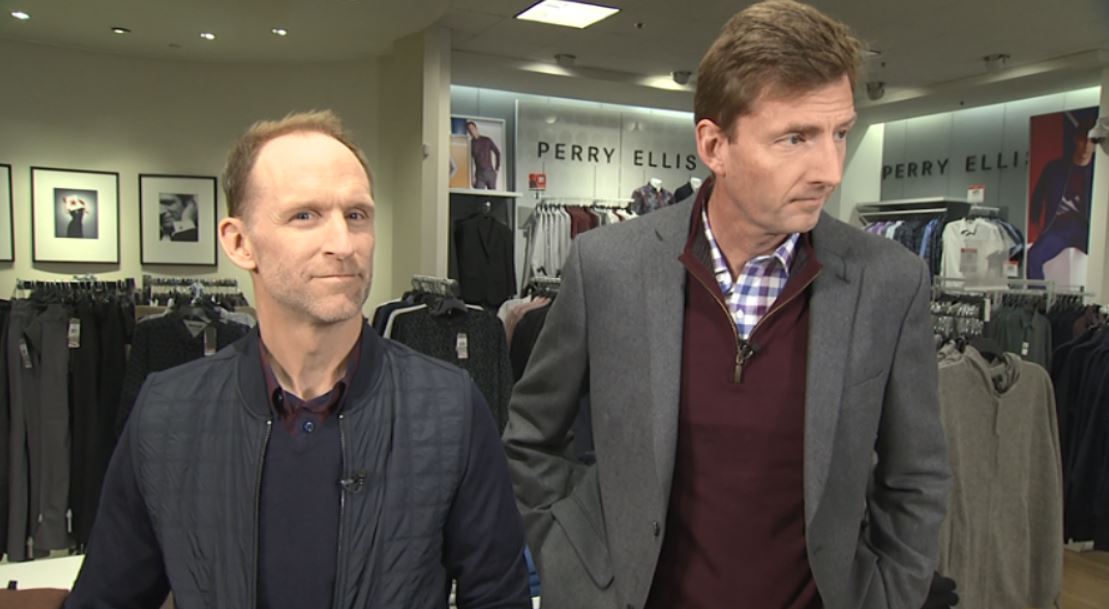 Sweater/Jacket: "This is a grownup sweatshirt," Camden said. "It's really fitted, it works with collared shirts." The one Michael is wearing from Perry Ellis.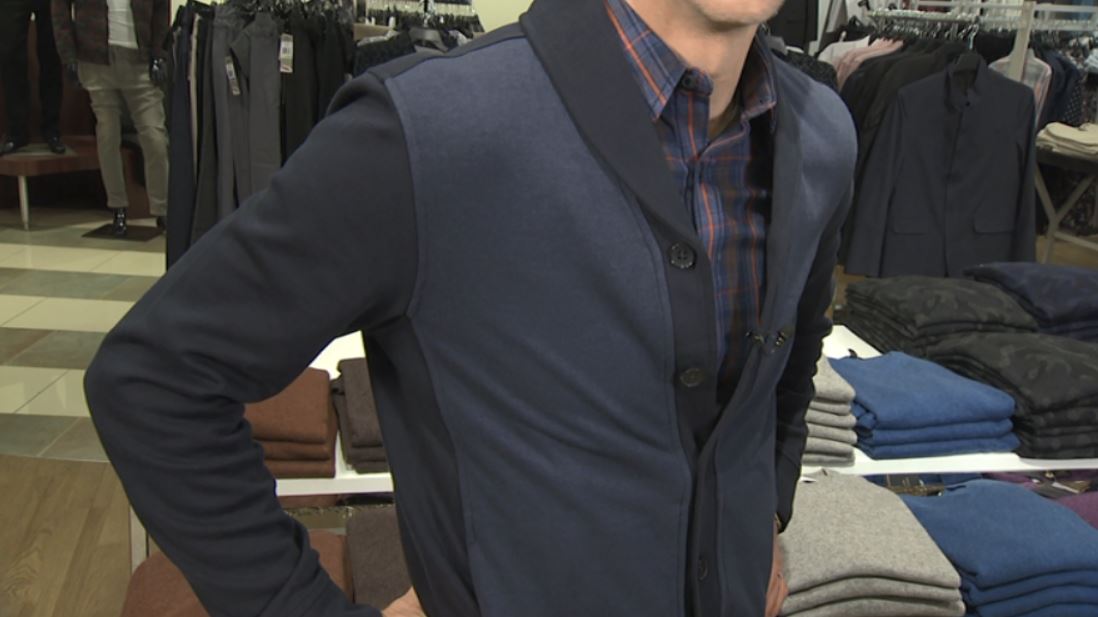 Levi's 511 Jeans: "I'm telling you, they look good on everyone," said Camden. Also, they are available in an extended range of sizes and colors online. All of the guys wore 511's Camden picked for them.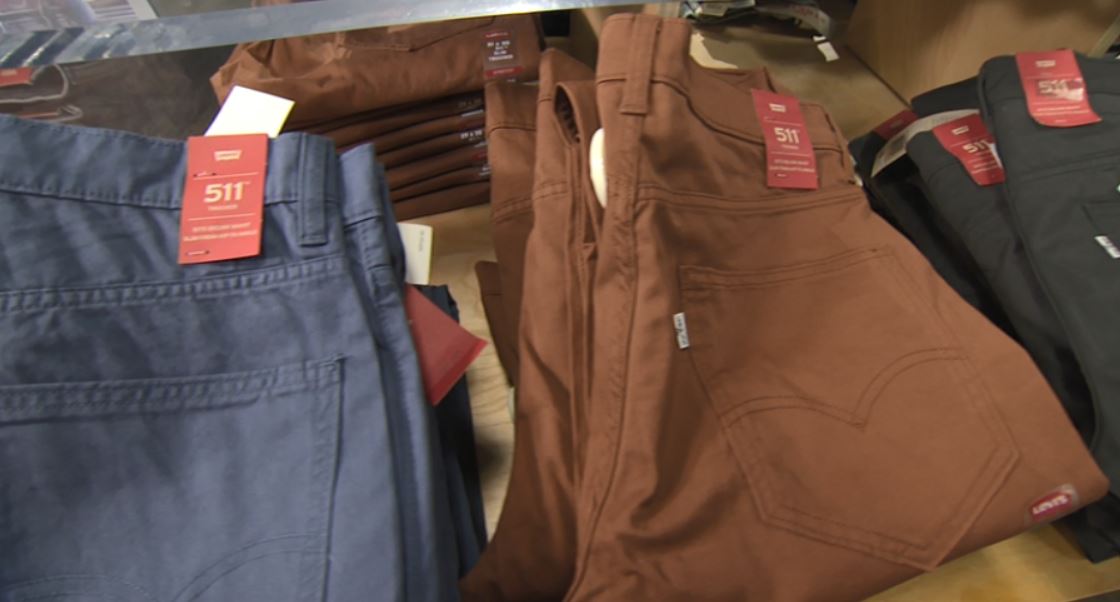 Game Changing Shoes: Never underestimate how shoes can pull a look together. Jim wore Alfani 'Chelsea' boots. And of course, his belt matched those shoes.
Evening is your guide to Seattle and the Pacific Northwest. Watch it weeknights at 7:30 on KING 5 TV or streaming live on KING5.com. Connect with Evening via Facebook, Twitter, Instagram or email: eveningtips@king5.com.