This week on "Evening Eats," Team Evening went to one of 2015's Ten Best New Restaurants in America, as declared by Bon Appetit.
Manolin, named after a character from Ernest Hemingway's famous novel "The Old Man and the Sea," is a New American eatery in the Fremont neighborhood.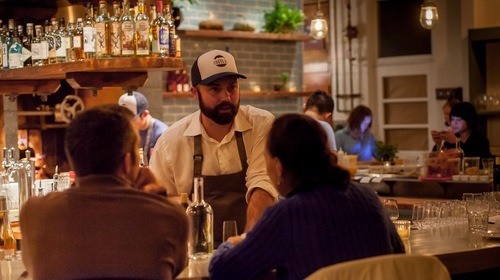 We especially liked the cleverly-named cocktails and Tuscan kale with Cotija, but the menu is always changing. They're open every day except for Monday. No reservations needed!
On the Menu:
Tuscan kale with Cotija cheese
White prawns with tumeric and dill
Rockfish ceviche with avocado, sweet potato, lime, and chili
Pork belly with corn, pickled red onion, and pepitas
Banana rice pudding with dulce de leche and candy nuts
Manolin
3621 Stone Way N
Seattle, WA 98103
(206) 294-3331