If you'll be spending time out on the water this summer, you might see KING 5 Evening setting sail.
Evening has a brand new on-water studio – a beautiful 47-foot Jeanneau 479 sailboat built in France. The boat was provided by our friends at Marine Servicenter, the northwest Jeanneau dealer.
This fine vessel is the epitome of luxury and elegance. The boat has a large interior space, complete with a master suite, a vanity where you can set up your laptop and windows looking out at the water.
Everything here is designed for sailing," said Jeff Carson of Marine Servicenter. "That stove is gimbaled, so it'll always stay level, and you won't spill your soup!"
The Jeanneau has a modern design with light, traditional wood and darker floors. Carson said they put in a lot of opening ports to let in more light, so passengers won't feel cramped.
"This is not your normal cruising -- this is comfortable, elegant cruising," he said.
Our favorite part of the boat has to be the decal on the side: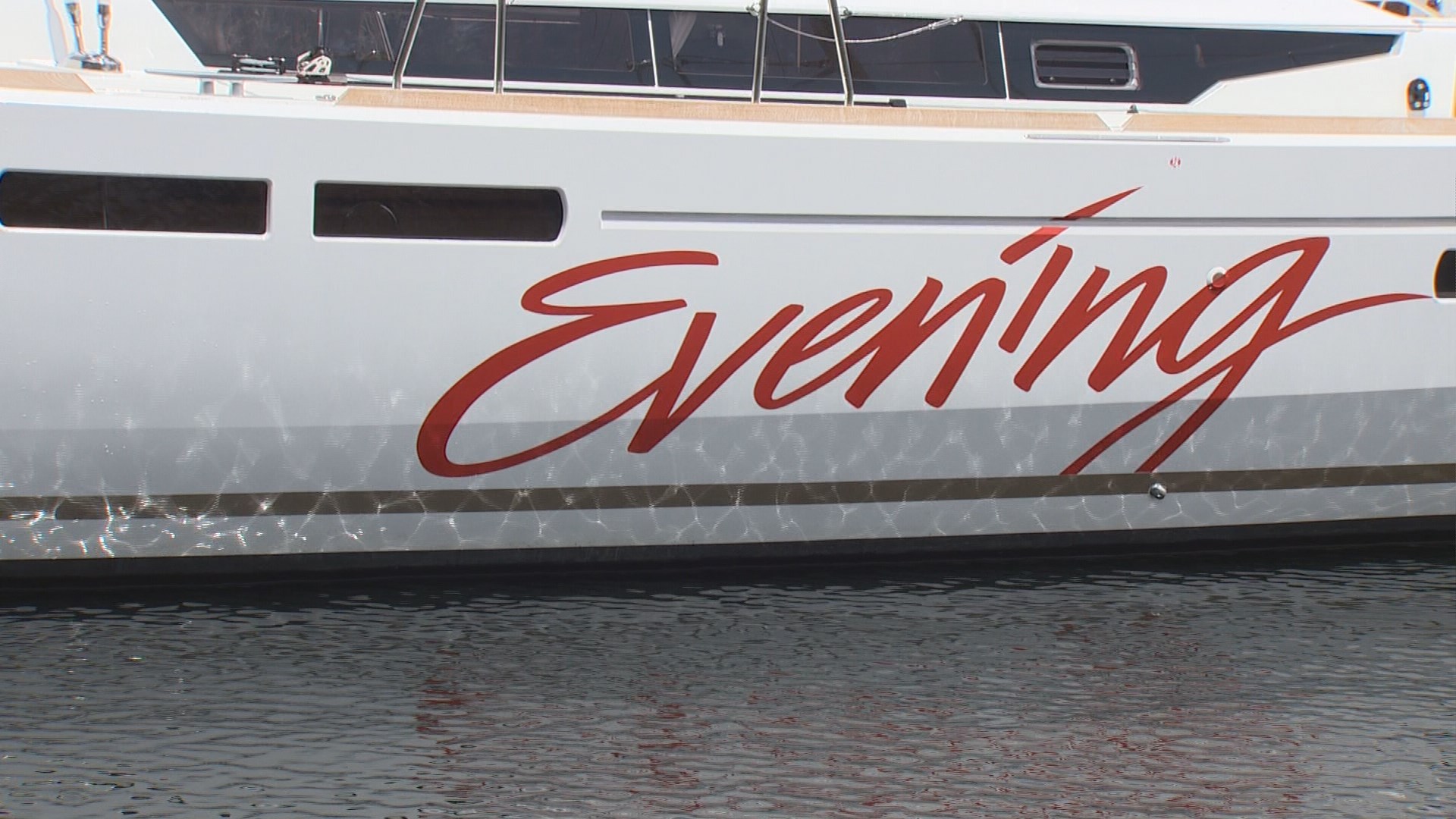 If you see us out on the lake, tag us in your pictures with #K5Evening.
Marine Servicenter – Seattle Yacht Sales
(206) 323-2405
2442 Westlake Ave
Seattle, WA 98109
Latitude: 47° 38.52
Longitude: 122° 19.75
www.marinesc.com
If you're interested in boating, stop by the Kirkland Uncorked Boat Show, presented by The Seattle Boat Show, where you will see 35 boats from 17 exhibitors. There will be free boat rides all weekend long provided by Carefree and Freedom Boat Clubs.