The success of Greg and Lena Anderson's Ballard Beer Company shows that Ballard beer scene just keeps on thriving.
"It's stupidly good beer," says Greg Anderson, pouring a glass.
The Ballard beer scene has exploded in recent years, with at least 8 breweries now in the neighborhood.
"There isn't really a sense of rivalry," says Anderson. "There's a sense of camaraderie."
In fact, local brewer Maritime Pacific Brewing Company makes "Dead Reckoning" especially for Ballard Beer Company. The Andersons actually credit Maritime, as well as Hales Brewery, for setting the high quality of Ballard beers.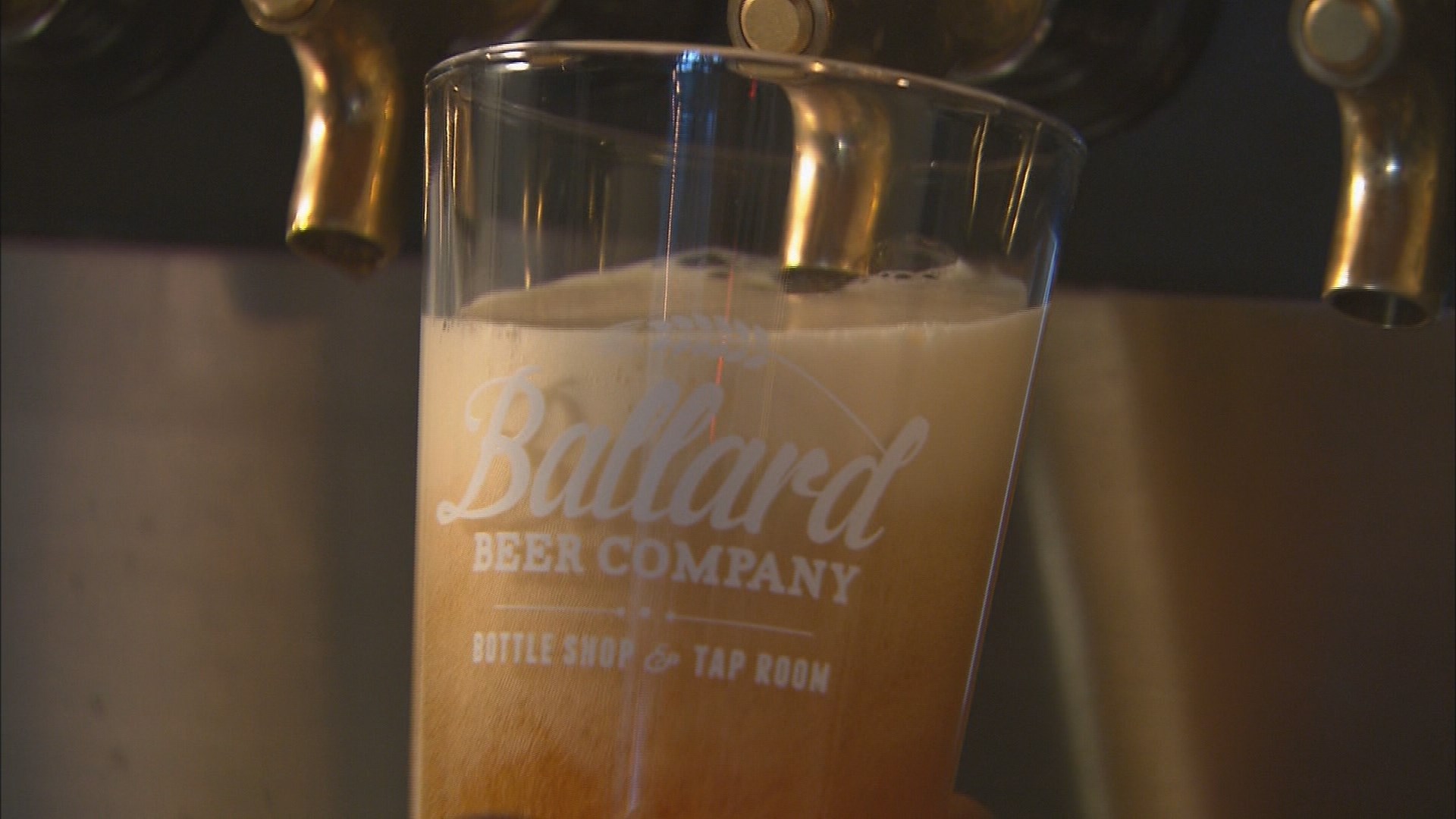 Ballard Beer Company has 17 lines on tap, plenty of seating and now also has a bottle store for those looking to take a little something to go.
Ballard Beer Company
2050 NW Market St
Seattle, WA 98107
(206) 783-0179
HOURS
Monday - Thursday: 12 p.m. - 11 p.m.
Friday & Saturday: 12 p.m. - 12 a.m.
Sunday: 12 p.m. - 9 p.m.