Welcome to Z Nation. Population, mostly dead.
The hit SyFy channel series is shot entirely in Washington State. Evening's Jim Dever went to the tiny town of Fairfield, outside Spokane, to face a challenge guaranteed to kill him and leave him standing.
On this show all about zombies, extras play a starring role.
Jennifer Gatts, the casting director who puts the Z's in Z Nation, says, "We've got the best extras around. It's a little bit harder than you think."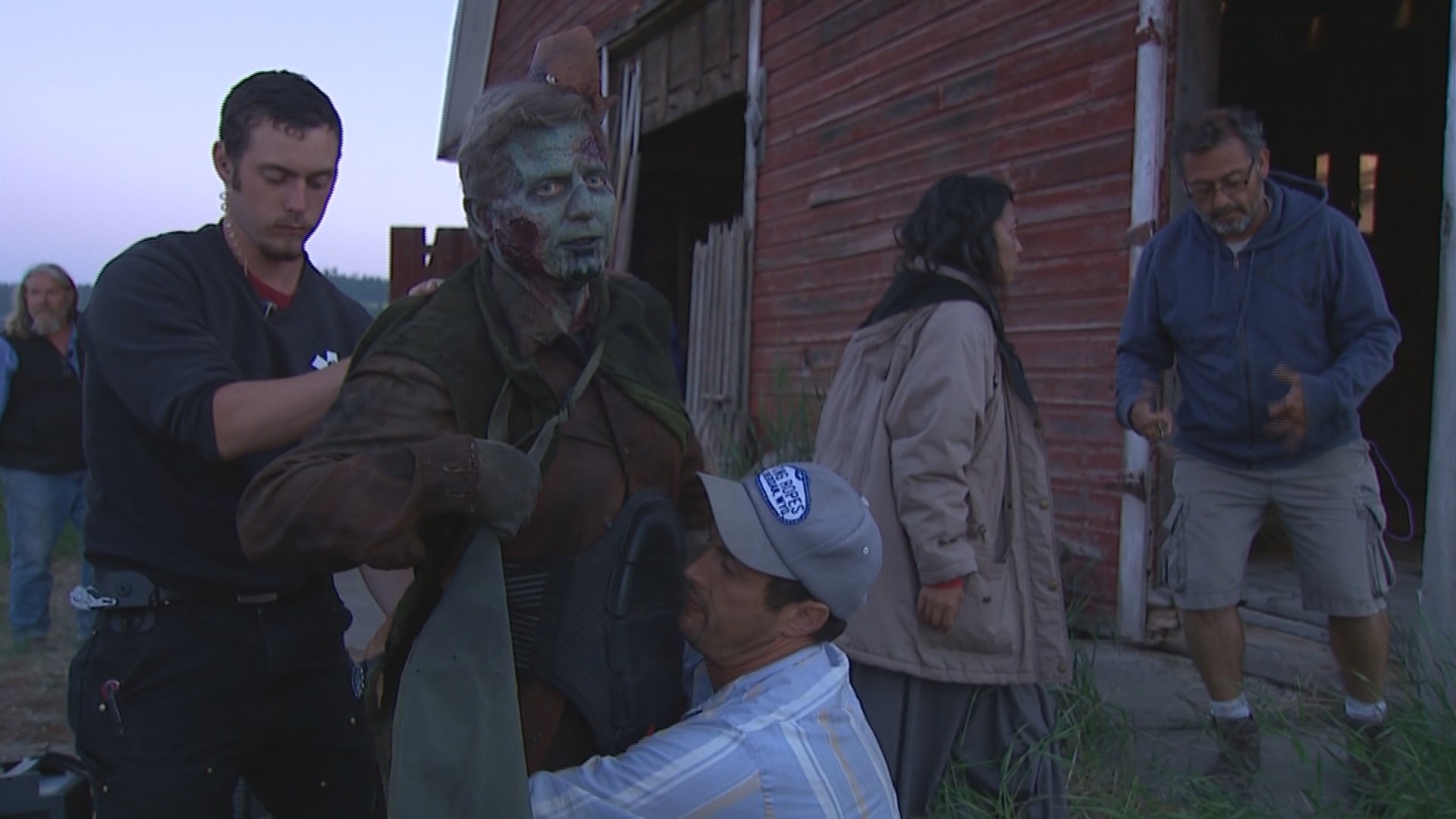 Actor Russell Hodgkinson, who plays the character named Doc, says the extras are well-trained. "They teach you how to walk and how to growl and what to do with your eyes and your mouth, and how to drool properly," he says.
The toughest part of the job might be the makeup, which can take up to three hours.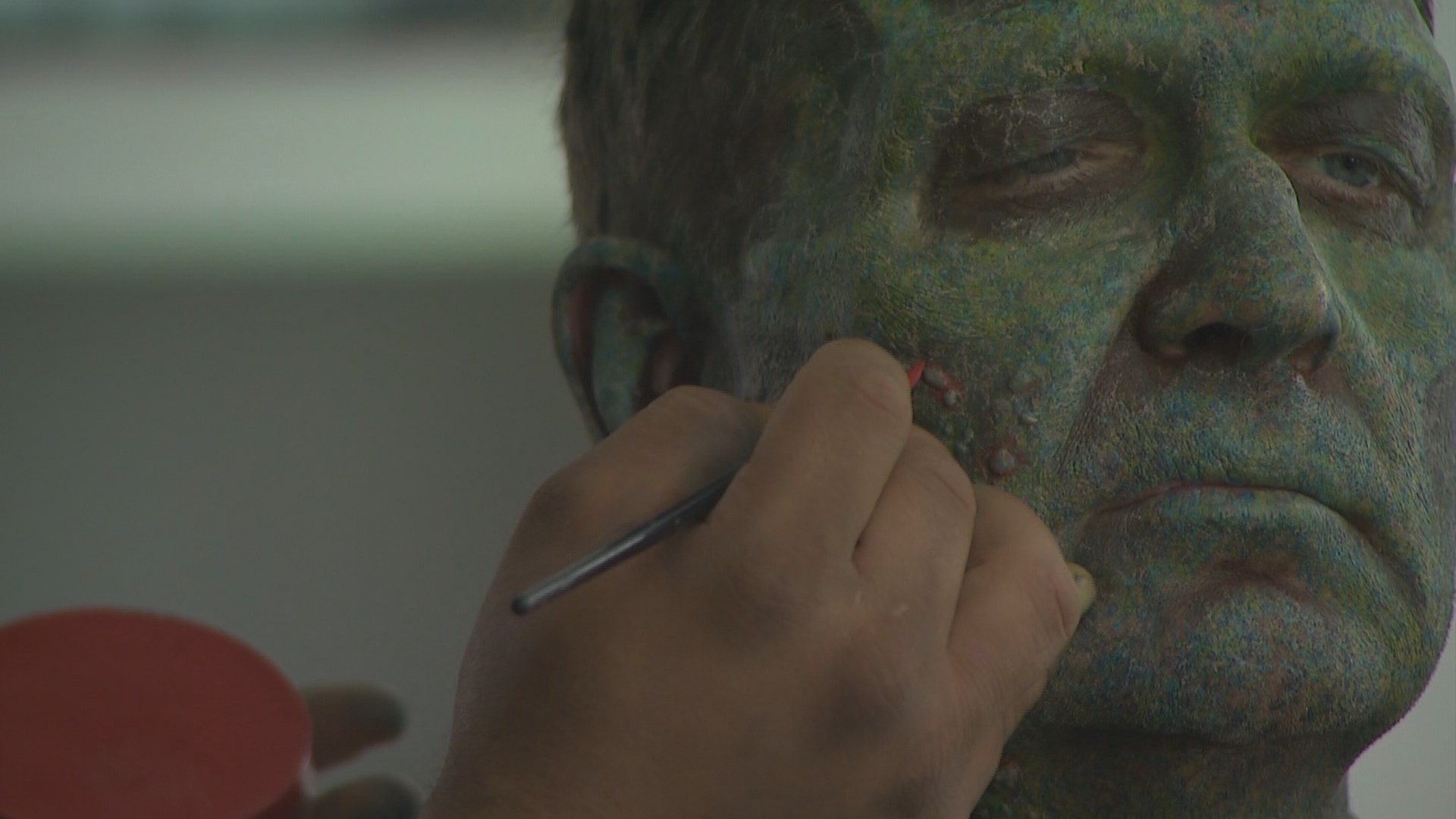 For his scene, Dever worked with a zombie camel, which, like everyone else here, was covered in fake blood. One of the show's stars, Pisay Pao, took him down with a vicious kick to the chest and a slash to the face.
Pao joked, "The toughest zombie I've ever had to work with, absolutely."
Evening is your guide to Seattle and the Pacific Northwest. Watch it weeknights at 7:30 on KING 5 TV or streaming live on KING5.com. Connect with Evening via Facebook, Twitter, Instagram or email: eveningtips@king5.com.