Pat Lammers' office has the best view in town. And it changes every day!
Pat is a crane operator. Has been for more than a decade. He spends his days in a box 300 feet above it all in what he calls a giant fishing pole.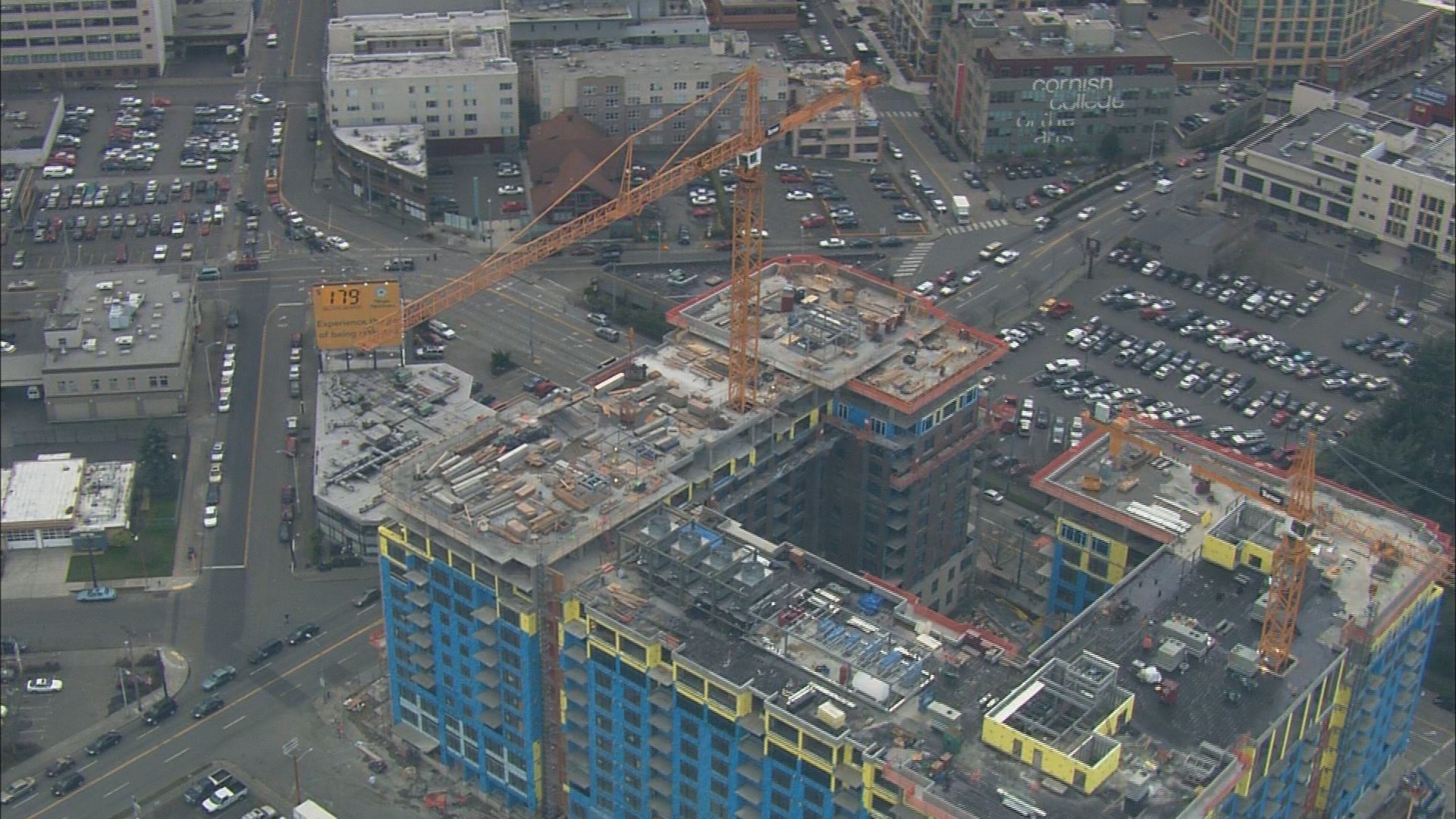 He is one of Turner Construction's crane ops, a specialized skill that pays 36 bucks an hour.

Evening is your guide to Seattle and the Pacific Northwest. Watch it weeknights at 7:30 on KING 5 TV or streaming live on KING5.com. Connect with Evening via Facebook, Twitter, Instagram or email: eveningtips@king5.com.