Making a wedding ring is a lot like making a marriage: 'It's real patient work,' said Kurt Rimmer as he sanded the gold circle he was working on.
'It's really satisfying to me to make it, it's slowly becoming what you want it to be,' said Ariana Mandelin, who was slated to become Ariana Rimmer in less than a week.
Ariana and Kurt are making their own wedding bands at With These Rings in Port Townsend.
'It's kinda nice to have something to do with your hands and you're making this thing that's going to represent the relationship you have with the person you love for the rest of your life,' said Rimmer.
'They come in, and in the span of a day, they're making something that will outlast us all, they're going to keep it on their person from now until they die, to represent their commitment to one another,' said jewelry maker Stephanie Selle, who started the business in 2012 after she and her husband made rings for their own wedding.
Now she helps other couples do the same in her workshop that's housed in a picturesque loft located downtown in the Victorian seaport.
'I work with people from all over the country and they come in and they're sharing this experience together, and it's kind of amazing to be a part of their memories,' Selle said.
Making a set of rings costs anywhere from $650 to $1700 per couple, depending on materials and details. All prices include Selle's calm expertise.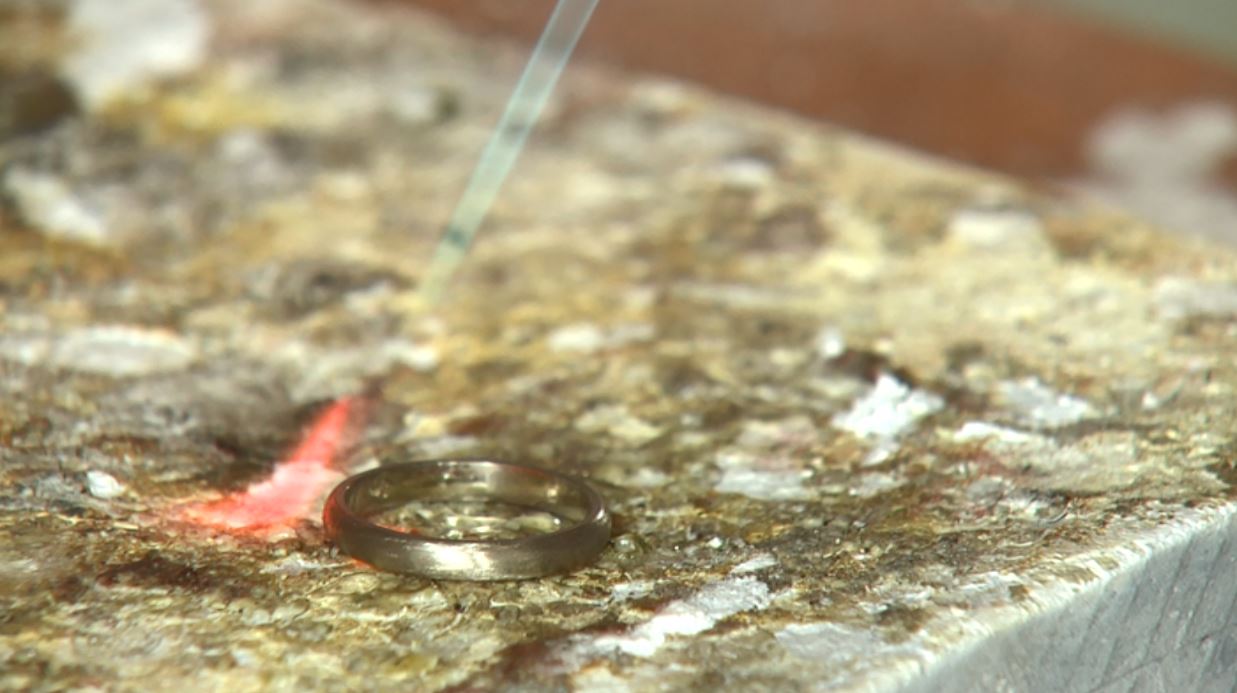 'Anybody can do it. Most people think 'Oh that's a great idea, I'd screw it up.' But you won't because I won't let you. I'm here to walk you through each step and make sure you leave with rings you'd be happy with.' Selle said emphatically.
The rings are as individual as the couples who make them: Eventually, for all of the couples that come, patience transforms rough metal into perfect circles.
And long after vows... and handmade rings... are exchanged, jeweler Stephanie Selle still feels the glow:
'I just love working with people who are in love!'
With These Rings
211 Taylor Street (By Appointment Only), Port Townsend, WA 98368
hello@stephanieselle.com
Evening is your guide to Seattle and the Pacific Northwest. Watch it weeknights at 7:30 on KING 5 TV or streaming live on KING5.com. Connect with Evening via Facebook, Twitter, Instagram or email: eveningtips@king5.com.