Tucked away on the North side of Queen Anne is a place of inspiration called Florentia Clayworks, where artists, sculptors, and painters can inspire each other.
"Florentia Clayworks is just a fabulous, community-shared pottery studio," said artist Adrien Miller.
The space provides enough room for up to eight artists and hosts periodical shows and events.
"It's a nice mix of being able to work on my own," said potter Mandy Shoger. "But having other people around just to talk to so you don't get lonely."
The studio provides artists with an opportunity to work together as a community rather than on their own in a secluded room.
Florentia Clayworks is available for appointments and open to walk-ins.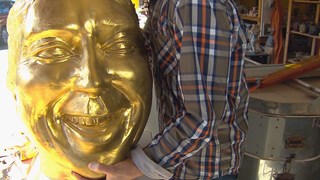 Florentia Clayworks
218 Florentia St., Seattle, WA 98109