In the book The One and Only Ivan, a gorilla contemplates life from a tiny cage in a mall.
"Being a gorilla is not as easy as it looks," Ivan says in the book. "Not when you've been here for 9,855 days."
If the story sounds familiar to Northwest readers, it should. For 27 years, our very own Ivan starred as the top attraction at the B&I Shopping Center.
In the 1990s, animal rights organizers began clashing with Ivan's owners.
"I saw this article in the New York Times, and the headline read 'Gorilla Sulks in Mall while His Future is Debated', and I thought that is the most bizarre and fascinating and horrifying story," said author Katherine Applegate.
It was a story that percolated for many years in the mind of the best-selling children's author.
"I think it really speaks well of Tacoma and the whole area that people became outraged and understood the needs of primates and understood that this beautiful animal should be with others of his own kind," she said.
Applegate collected articles about Ivan and his eventual move to Zoo Atlanta. She did research in Tacoma and even attended Ivan's funeral in 2012.
She wrote the book in first-person.
"I just assumed gorillas would be poetic – sparse in their vocabulary and their communications," Applegate said. "But he has a rich interior life."
Now copies of The One and Only Ivan come with a shiny golden seal: the mark of the Newbery Award.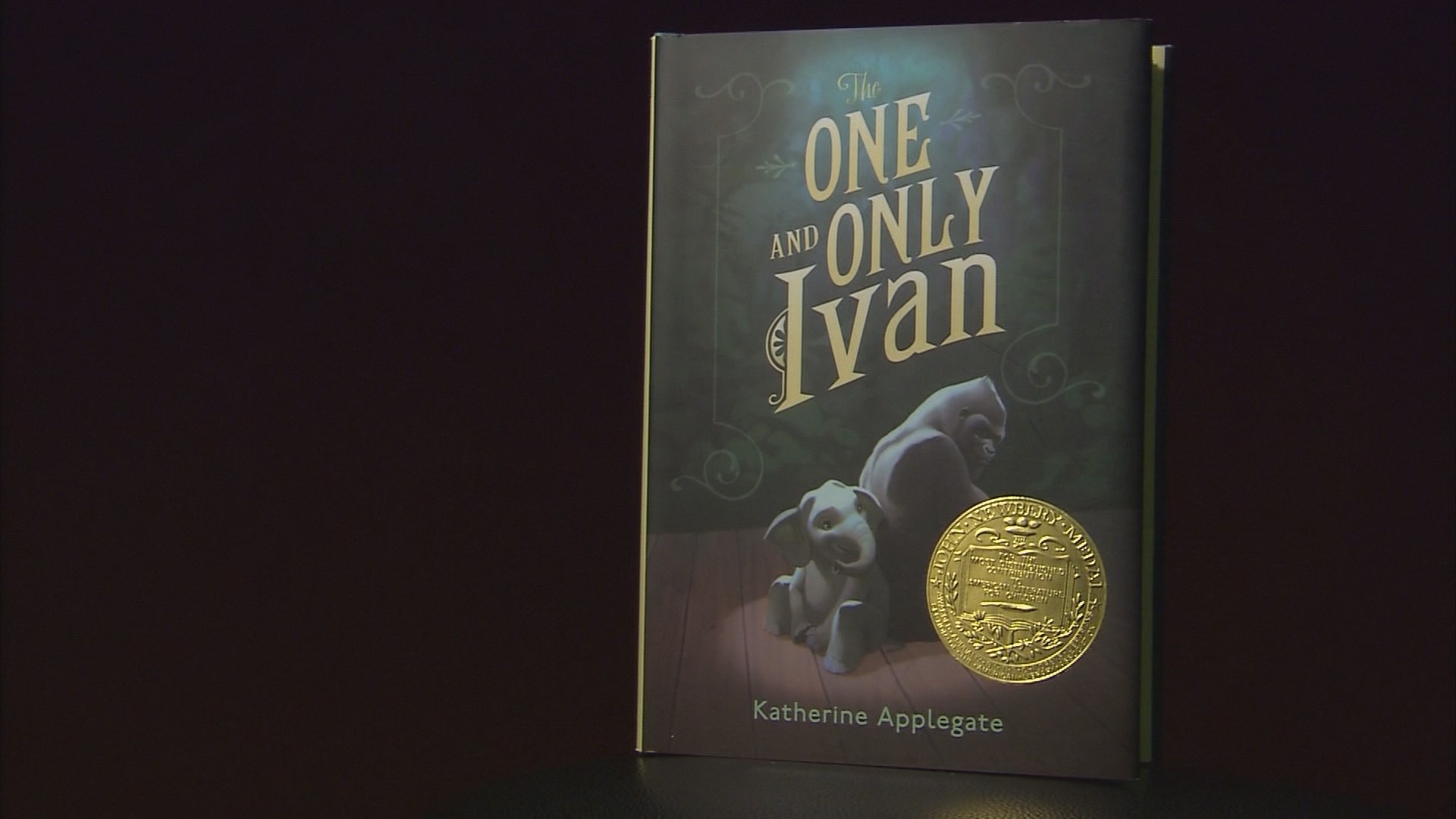 The award has had its desired effect on sales. It launched the book to the top of the best-selling lists.
"Way past '50 Shades of Grey,'" Applegate said with a laugh.
But for Applegate, the greater reward comes in the words she hears from young readers -- a generation that will decide the fate of so many species.
"I've talked to kids who have said 'I walked up to a gorilla cage, and I sat there on the outside and looked in his eyes, and it was like looking at a human,'" Applegate said. "And that's what we hope kids will be taking from this and taking into the future."
Evening is your guide to Seattle and the Pacific Northwest. Watch it weeknights at 7:30 on KING 5 TV or streaming live on KING5.com. Connect with Evening via Facebook, Twitter, Instagram or email: eveningtips@king5.com.