It's the happiest week of the year.
"It's one of my favorite places to be," said Matt Whitesel, a longtime camper at Whidbey Island's Kiwanis Camp Casey.
Every summer, nearly 100 kids and teens with disabilities come together here at Fort Casey State Park.
Camper Darsie Wells said, "You are loved and you are appreciated for the human you are."
Cassidy Huff, a repeat camper, agreed, "Plus you get to spend time with a ton of other kids who understand what it's like to go through surgeries and challenges of their own."
And this year, a thousand new memories are being made.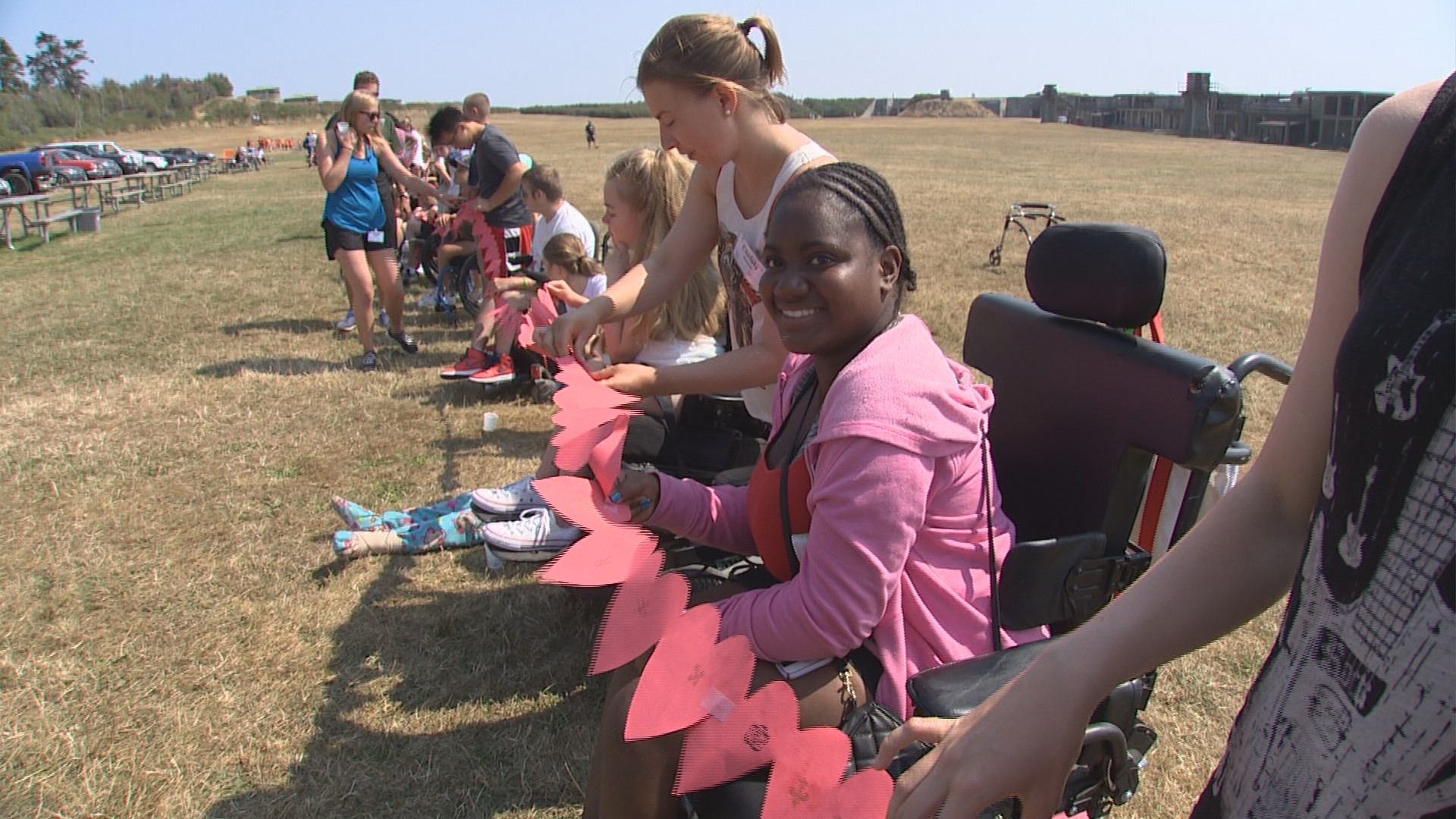 Head Counselor William Harvey has been planning something big for a while. Harvey said, "Something that we kind of had in the works for a couple of years."
Harvey and his co-counselor, Anna Conroy, were looking for a way to symbolize what happens here at camp when helping hands and healing hugs build ordinary, extraordinary days.
Guinness told them 1,000 paper hearts would do the trick.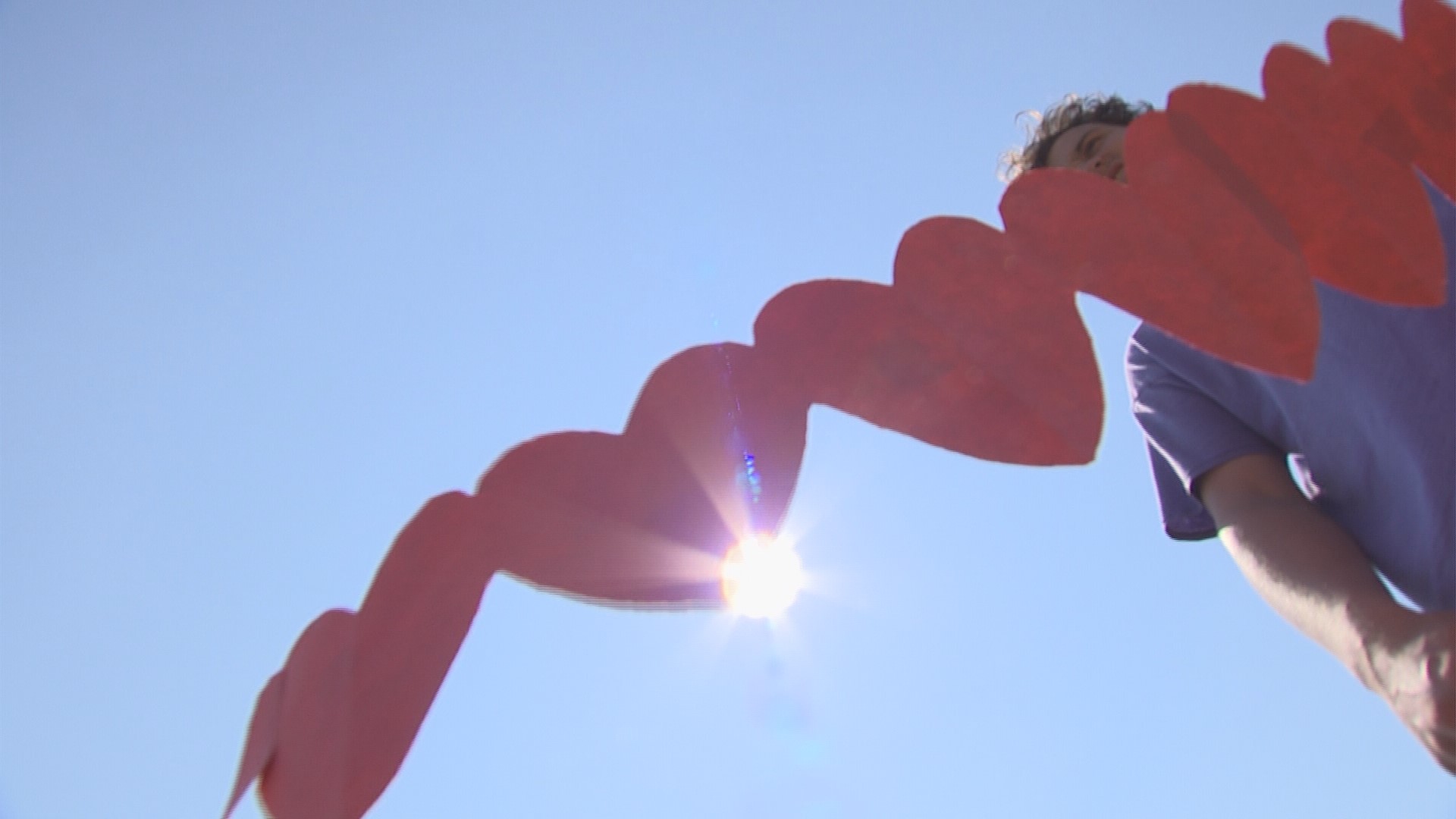 The North Central Seattle Kiwanis club volunteers who keep this camp running put hearts to paper, cutting hundreds of feet of red construction paper into shape.
The campers wrote their own heartfelt messages on the chain.
"The hearts symbolize us coming together as one," explained Huff, "signifying that no matter what your disability that we're all the same."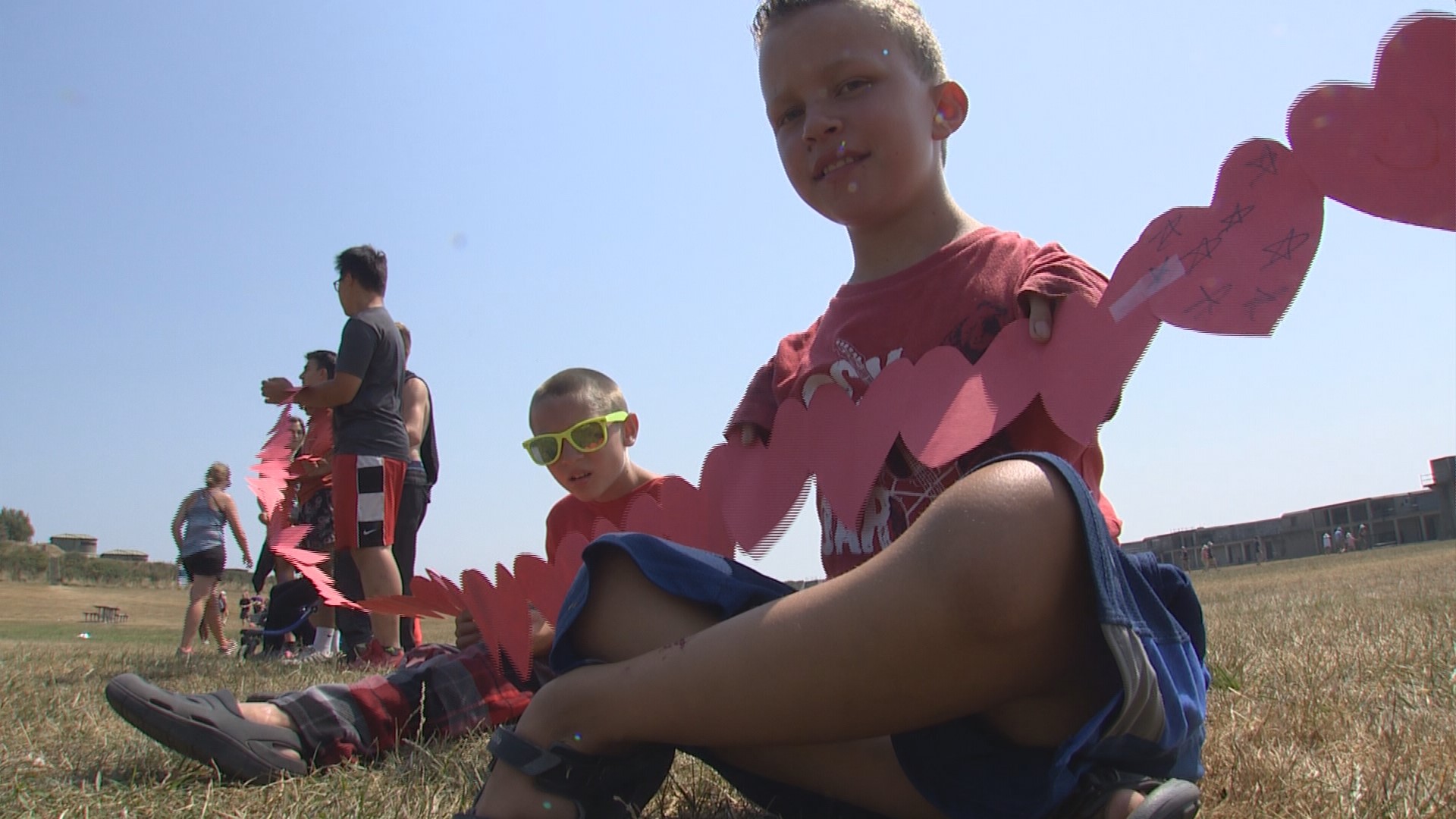 Outside of camp, life can be hard.
"It feels like I'm like left out of everything," said Wells.
But here, aches and pains and everyday problems fade into the shadows of a shared quest.
Wells said, "I'm just so filled with love here and it's awesome."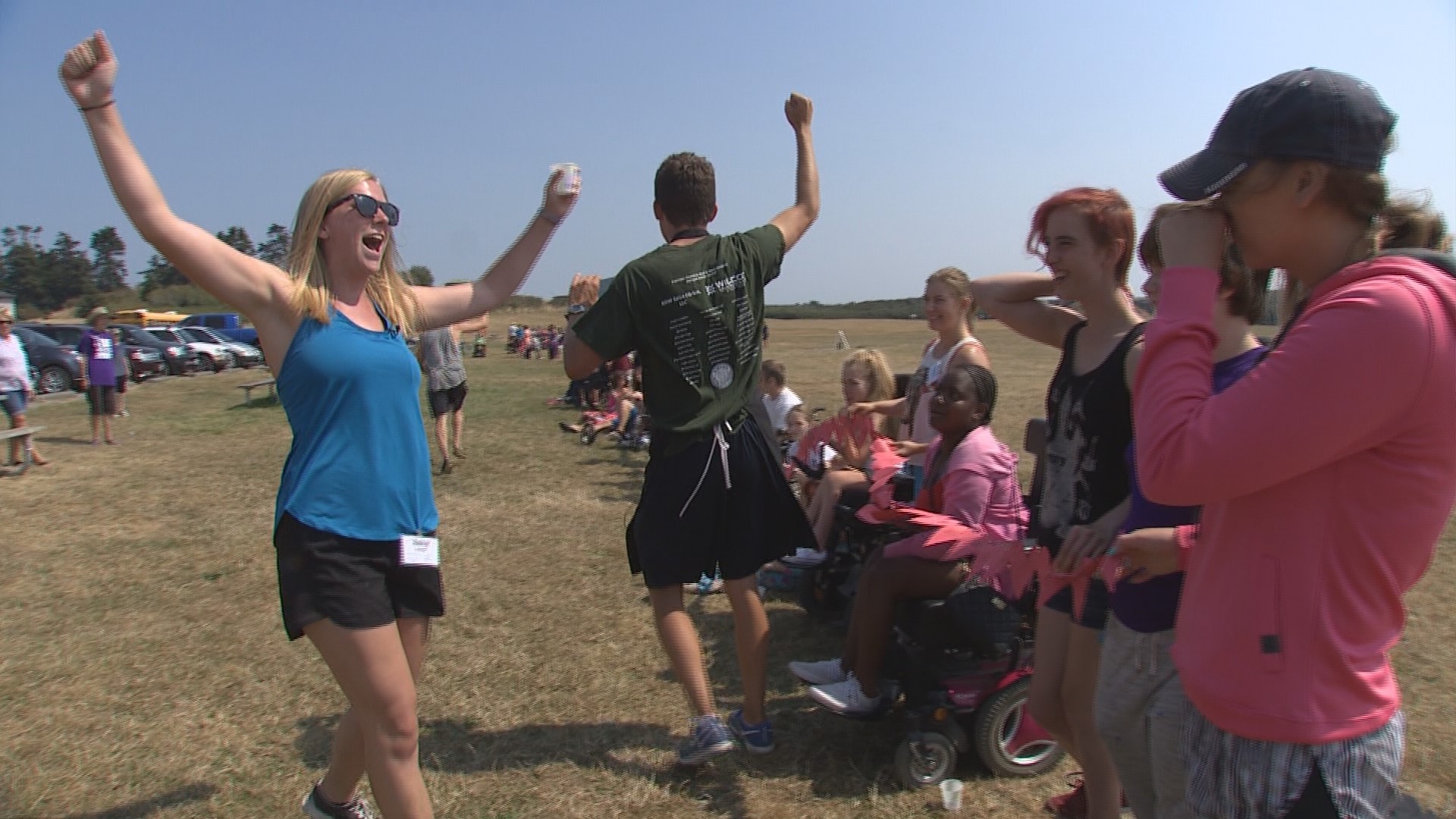 The power of love, taped together with compassion, has arrived on the record books. The official heart count reaches 1,405.
"Disabled kids can do anything," Wells said.
1,405 could also be the number of smiles, as nearly 100 perfect children celebrate another perfect summer.
Evening is your guide to Seattle and the Pacific Northwest. Watch it weeknights at 7:30 on KING 5 TV or streaming live on KING5.com. Connect with Evening via Facebook, Twitter, Instagram or email: eveningtips@king5.com.