In the summer heat, there's nothing like a nice cold beverage. Some folks like beer, and one Seattle company thinks it shouldn't be limited to just humans. Belltown Pub makes a special brew for party animals... the literal kind.
Beer, for dogs, made by Des Moines entrepreneur Jenny Brown.
"I've been all my life saying, 'Gee, I wish I'd thought of that!'" says Brown. "And now I have something people say the same thing about."
Brown is a lifelong dog owner, whose treat business started a few years back with something salty: dog pretzels.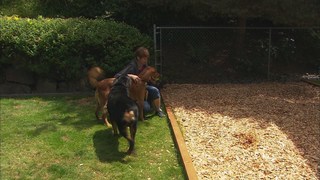 "And then I thought... what goes with pretzels but beer?" she laughs. "So that was kind of the long and short of it."
Jenny developed "Bowser Beer," a cold, refreshing beverage with a meaty finish. It's perfect for active dogs, or just thirsty ones. And don't worry, Bowser Beer is non-alcoholic, flavored with beef and chicken instead of hops.
"It has malt barley in it, which is good for their coats--nice shiny coats--and then we added some glucosamine," Brown explains. "I always say it helps their joints so they can get up and get you a beer."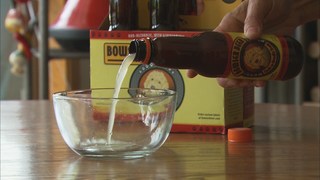 The selling points seem to be working. Jenny ships all over the country, and her list of celebrity clients is growing.
"Screenwriters, authors, actresses, news anchors, rock stars... they all have dogs!" says Brown.
And most of these dogs appear to have a taste for something over than water, treating every day like it's a special occasion.
"Dogs are just always with you, so it's natural that they would party with you," Brown laughs.
So raise a glass--or, a bowl--and celebrate with them.